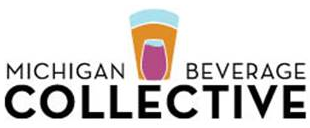 The Michigan Beverage Collective provides hand-crafted benefit programs for Michigan's beverage business owners; employers who want to recruit and retain exceptional talent, offer a great place to work and grow their business.  Michigan born and bred, the Collective helps beverage industry employers provide competitive benefits without breaking the bank.  By pooling Michigan's large community of craft beverage makers and wholesalers into one buying group, the Collective is able to obtain lower prices on healthcare coverage and provide a number of attractive, flexible plan options.
The Michigan Beverage Collective reduces the complexity of employee benefits (one-stop shopping) while improving service from responsive staff who know the industry.  It helps members attract and retain the best talent with a sustainable employee benefits program that's easy to administer.  The Collective brings together the Michigan beverage community, with 33 current participating employers and 4,000 insured, to keep costs down.  Raise the bar on employee benefits with the Michigan Beverage Collective.
NOW is the time to take advantage of all of the benefite the Michigan Beverage Collective has to offer as open enrollment season is upon us.
Contact the Michigan Beverage Collective HERE with any questions and for more information on how the Michigan Beverage Collective can serve you and your business.