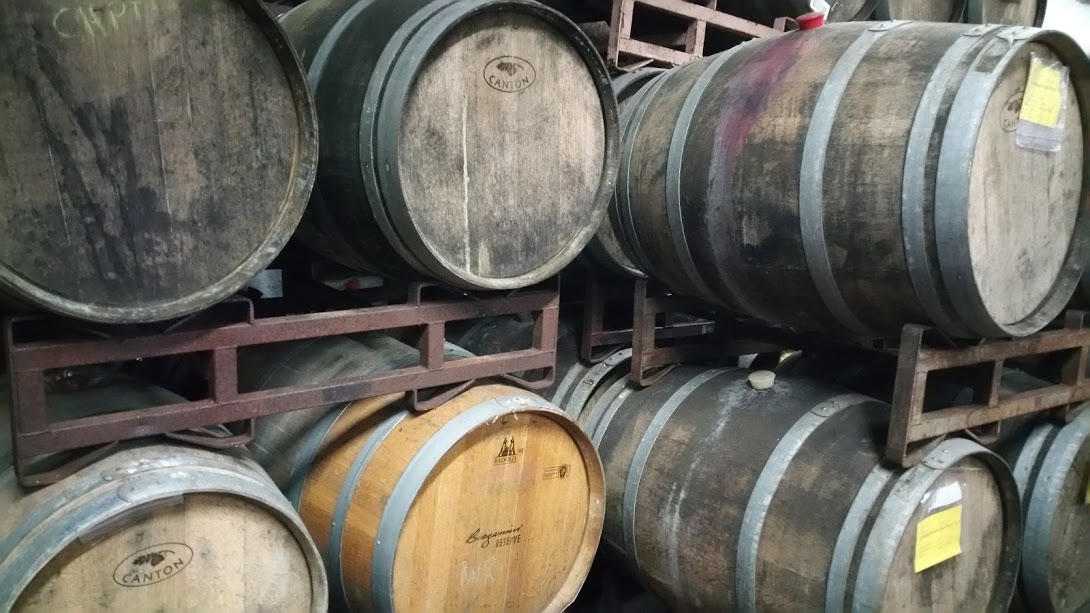 The Michigan Wine Collaborative (MWC) is non-profit organization formed with the following mission…
To enhance the sustainability and profitability of the Michigan wine industry by supporting wineries, growers and other businesses and individuals connected to the industry – today and for future generations.
Based on feedback from several industry-wide meetings, the MWC proceeded with building an active board of directors and membership. At this point, we are soliciting any and all industry members to help. Help can be in the form of volunteering to be on the board, helping with sub-committees, or just lending a hand in a less formal way. Please contact us to indicate your interest in helping.
Click here to view the official MWC press release.
Click here for a brief history of MWC.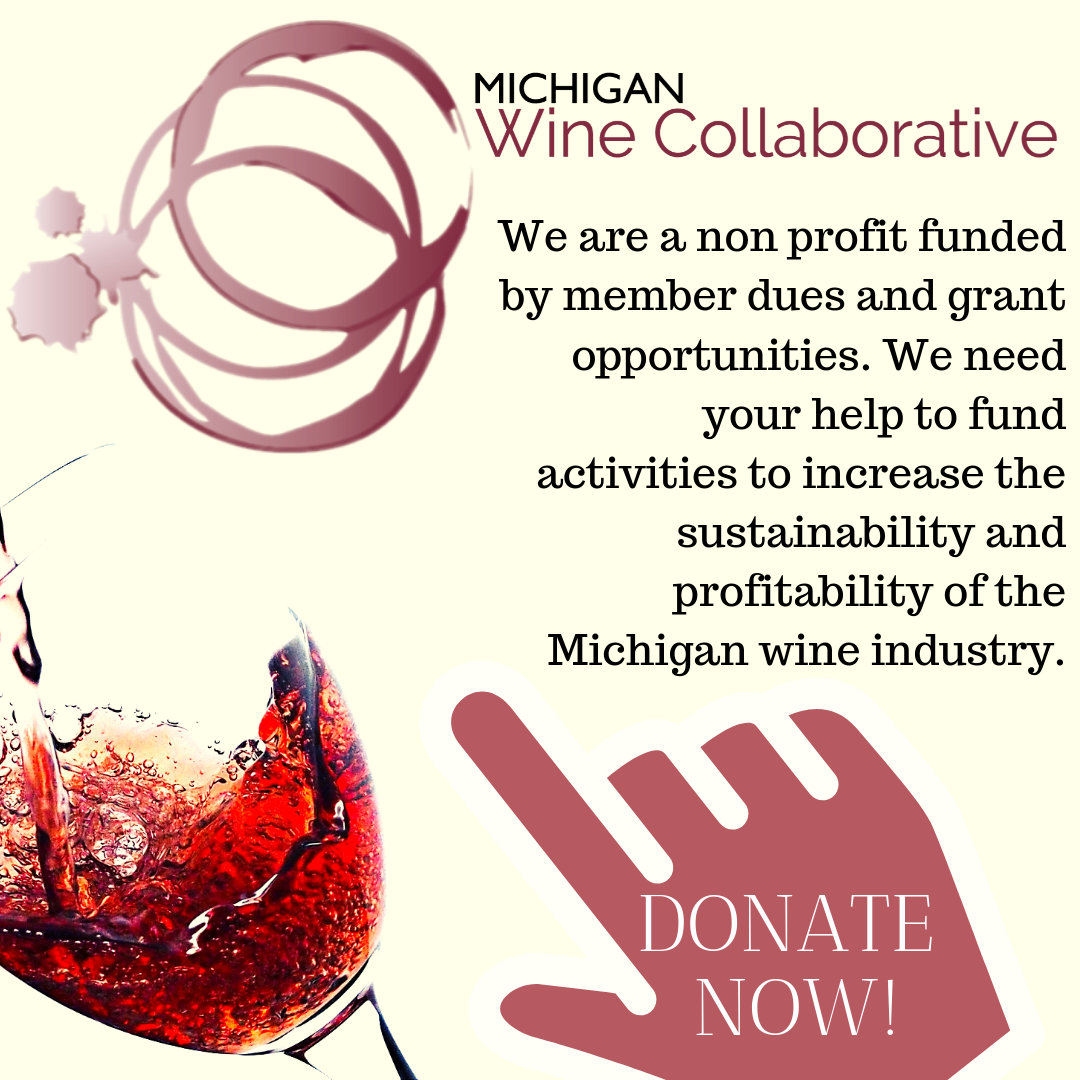 The Michigan Wine Collaborative's benefits represent a mix of short term, pragmatic tools to long range strategic initiatives. Ultimately membership will determine priorities and efforts will be directed towards projects with the most industry-wide utility. Initially direct benefits for MWC members include…
Help direct industry research in and around our region Receive discounts to annual seminars and shows
Play a role in shaping and uniting the Michigan grape and wine industry
Receive complimentary Vintage Michigan Membership
Gain access to our members only website, which includes discussion forums, a marketplace; vineyard focused weather reporting; various tools, documents, and workshops to stay educated; and more
MEMBERSHIP INFO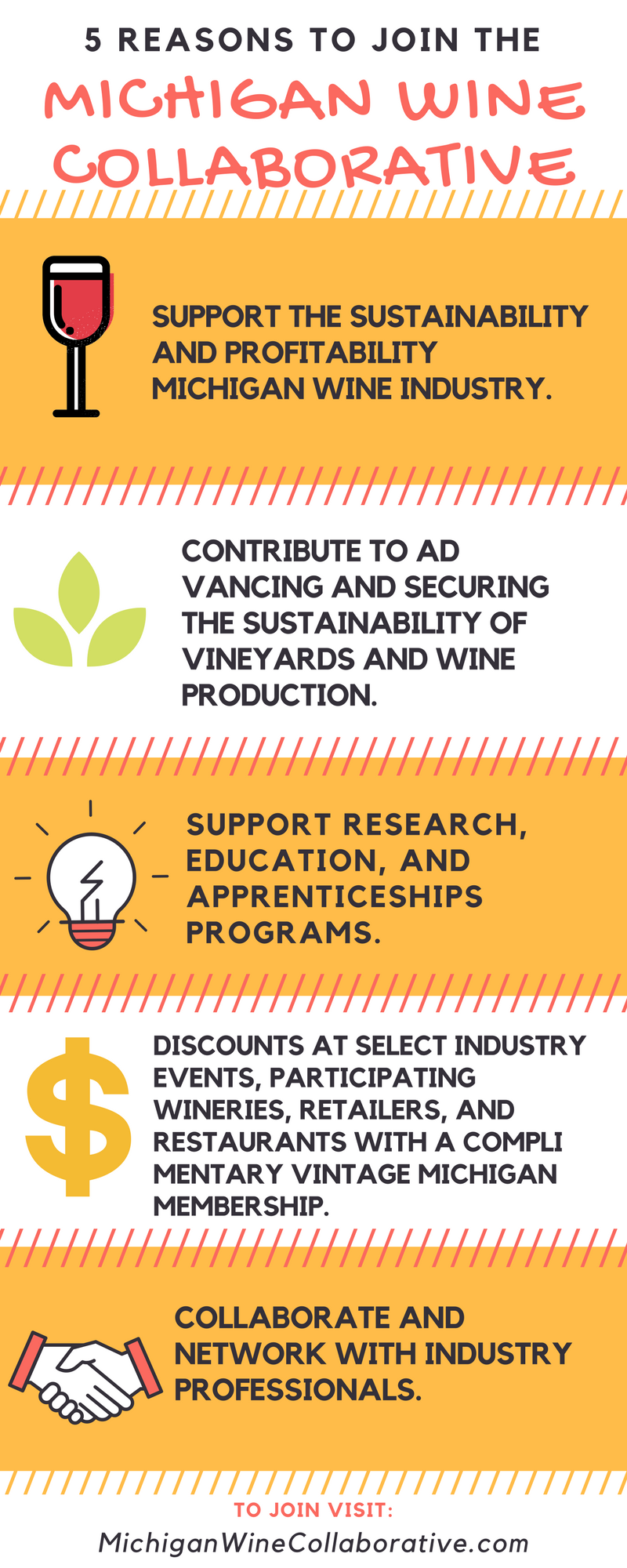 SUSTAINABILITY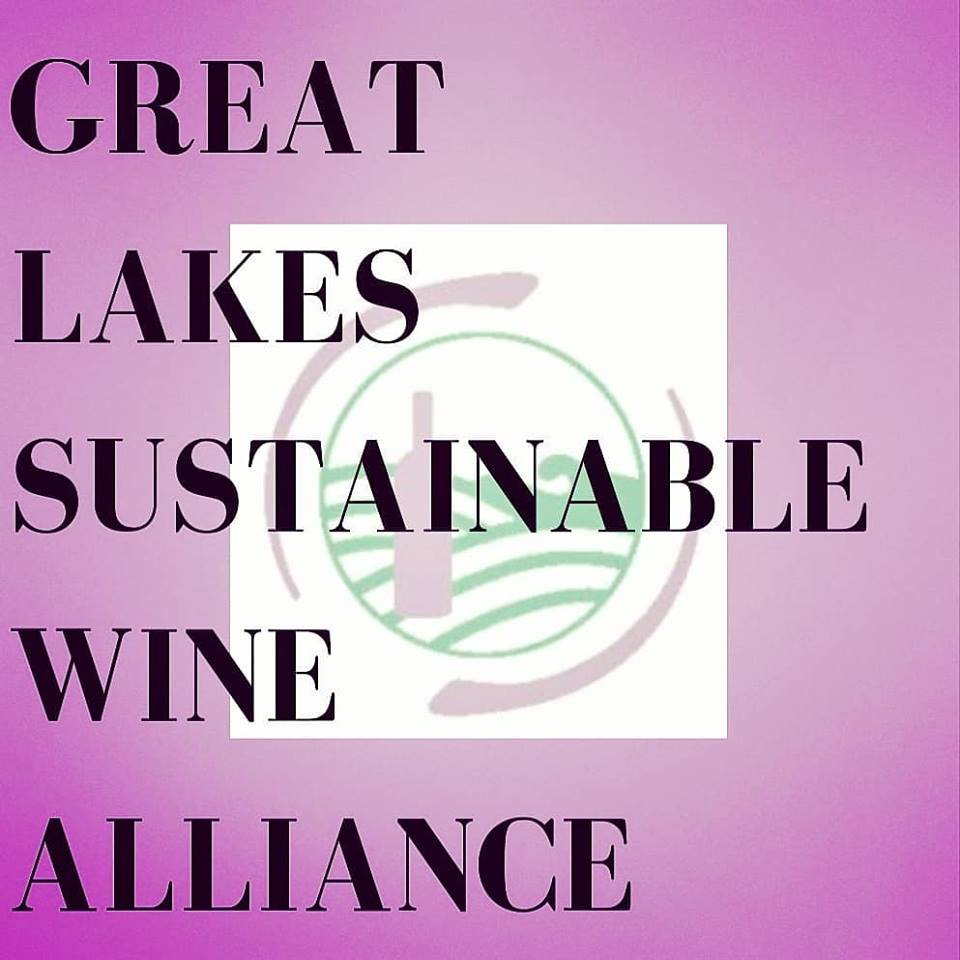 Staying on top of future trends in the wine industry is an important area of focus for the Michigan Wine Collaborative. Aided by grants from USDA Specialty Crop Block Grant program in 2014 – 2017, in partnership with the Michigan Grape and Wine Industry Council and 5 Lakes Energy, the Michigan Wine Collaborative has gathered key resource materials for the industry to explore the development of a Michigan Wine Industry Sustainability Program in 2017. This section of the website provides a central source for wineries and vineyard owners to explore how to adopt and promote sustainability practices appropriate for their business and serves as a resource for program development.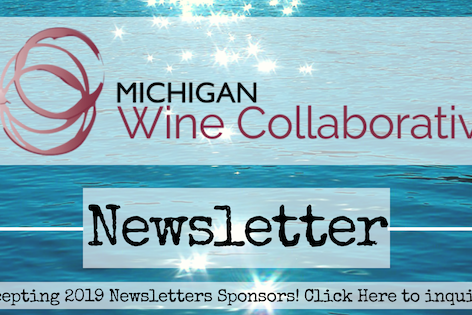 MAY IS MICHIGAN WINE MONTH!!!!!!!!!!! Please feel free to print and display and/or share the following promotional materials below: 2019Flyer.pdf 2019COLORPOSTER.pdf 2019PRINTPOSTER.pdf MWC Board Meeting TOMORROW! Michigan Wine Collaborative is inviting you to a scheduled Zoom meeting. Topic: May Board Meeting Time: May 7, 2019 10:00 AM Eastern Time…
Read more
SEE ALL NEWS
KEEP UP WITH THE COLLABORATIVE
 Join our email list for MWC Special updates, news, and meeting information.