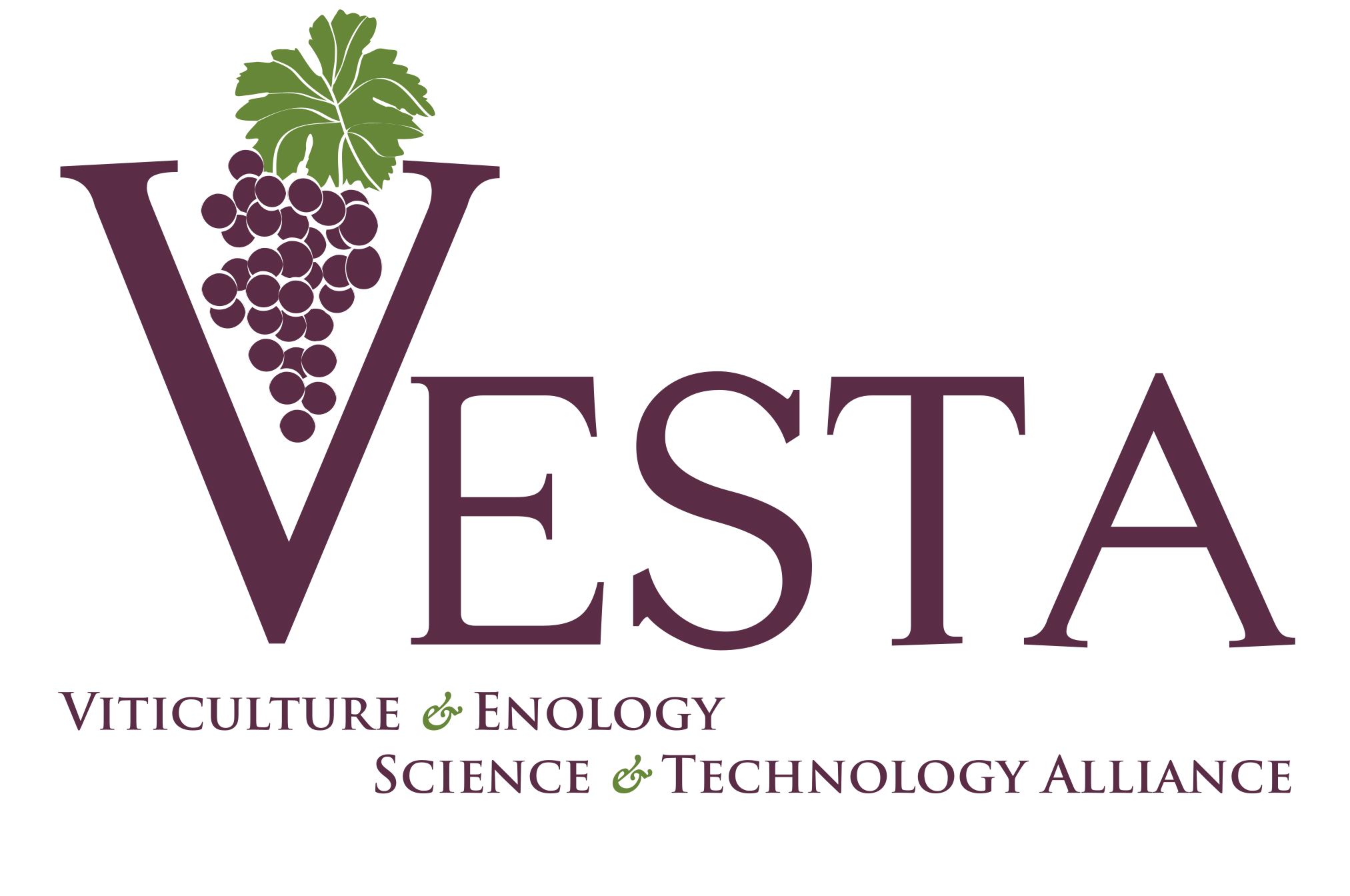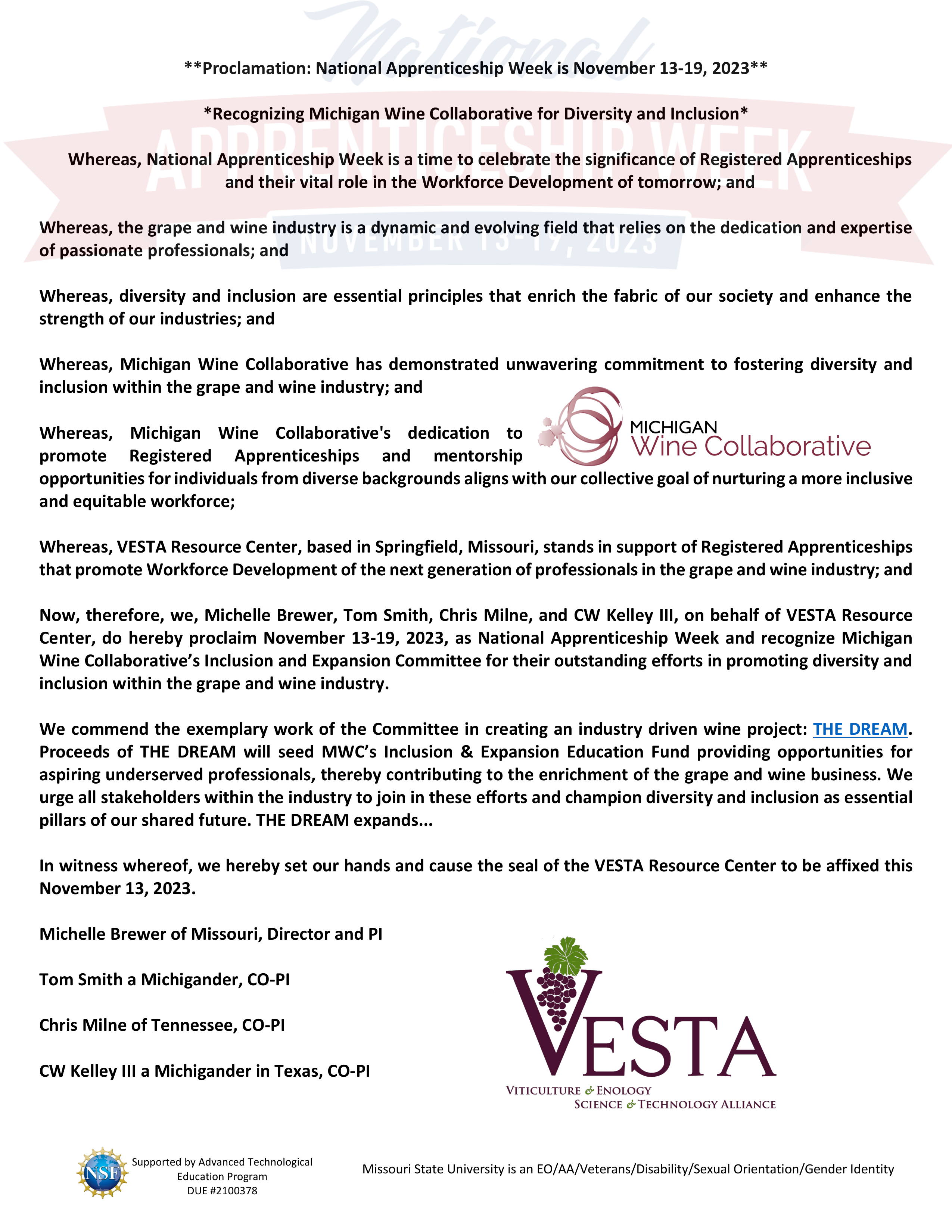 Michigan Wine Collaborative (MWC) would like to thank VESTA for their recognition of our organization for our efforts towards increased diversity and inclusion of the Michigan grape and wine industries as well as our passion for workforce development. The MWC Inclusion & Expansion Committee is proudly hard at work increasing opportunities for underrepresented and historically excluded populations throughout the state to create safe entry points into the Michigan grape and wine industries. We are continuingly working to solidify a sustainable Talent Pipeline through our 4-H Viticulture Club as well as a Recruitment Pipeline which will serve our vineyards, wineries, retailers, restaurants, and other industry affiliates with sourcing skilled and empowered labor for their businesses and provide mentoring as these individuals develop their careers.
In 2024 MWC has committed to focusing on these DEI and workforce development initiatives to form a bigger, better, faster, stronger, and tastier Michigan wine industry. We will do this through our supporters from our members to our sponsors and beyond.
All of these forms of support will help us reach out goals more quickly and claim Michigan's spot on the world stage of wine. We are excited to grow the Michigan wine industry with you in 2024…and beyond.