SAVE THE DATE! 2023 MICHIGAN GOVERNOR'S CUP AWARD GALA & DINNER and CELEBRATION TASTING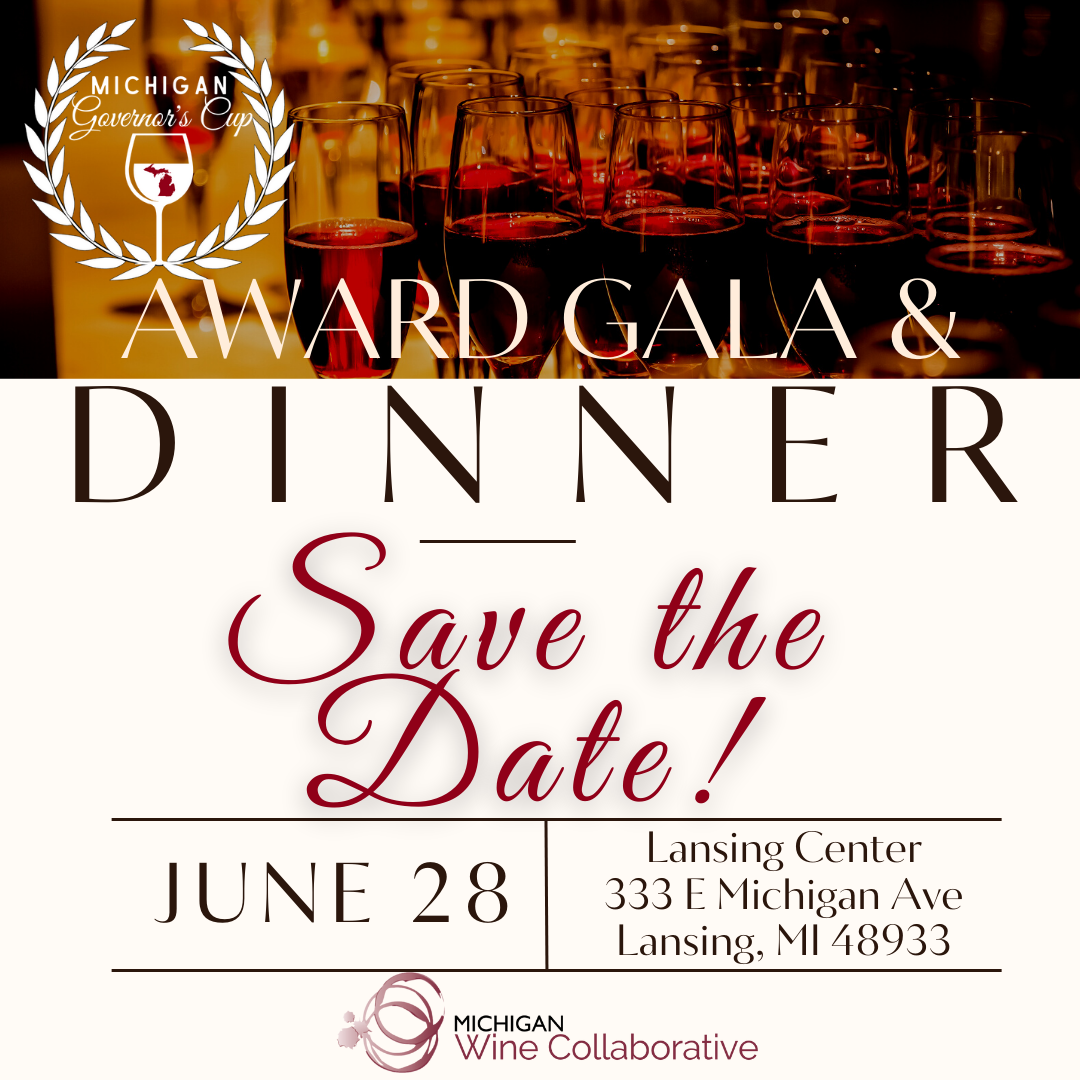 MWC is planning a historic event to celebrate Michigan wine this June! Make sure to save the date for the first annual 2023 Michigan Governor's Cup Award Gala & Dinner at the Lansing Center. This event will take place on Wednesday June 28, 2023 and feature an elegant dinner and award ceremony celebrating the winning wines of the 2023 Michigan Governor's Cup. We will also be presenting the first event MWC Inclusion & Expansion Educational Fund Scholarship award.  This will be an epic and historic event you will not want to miss.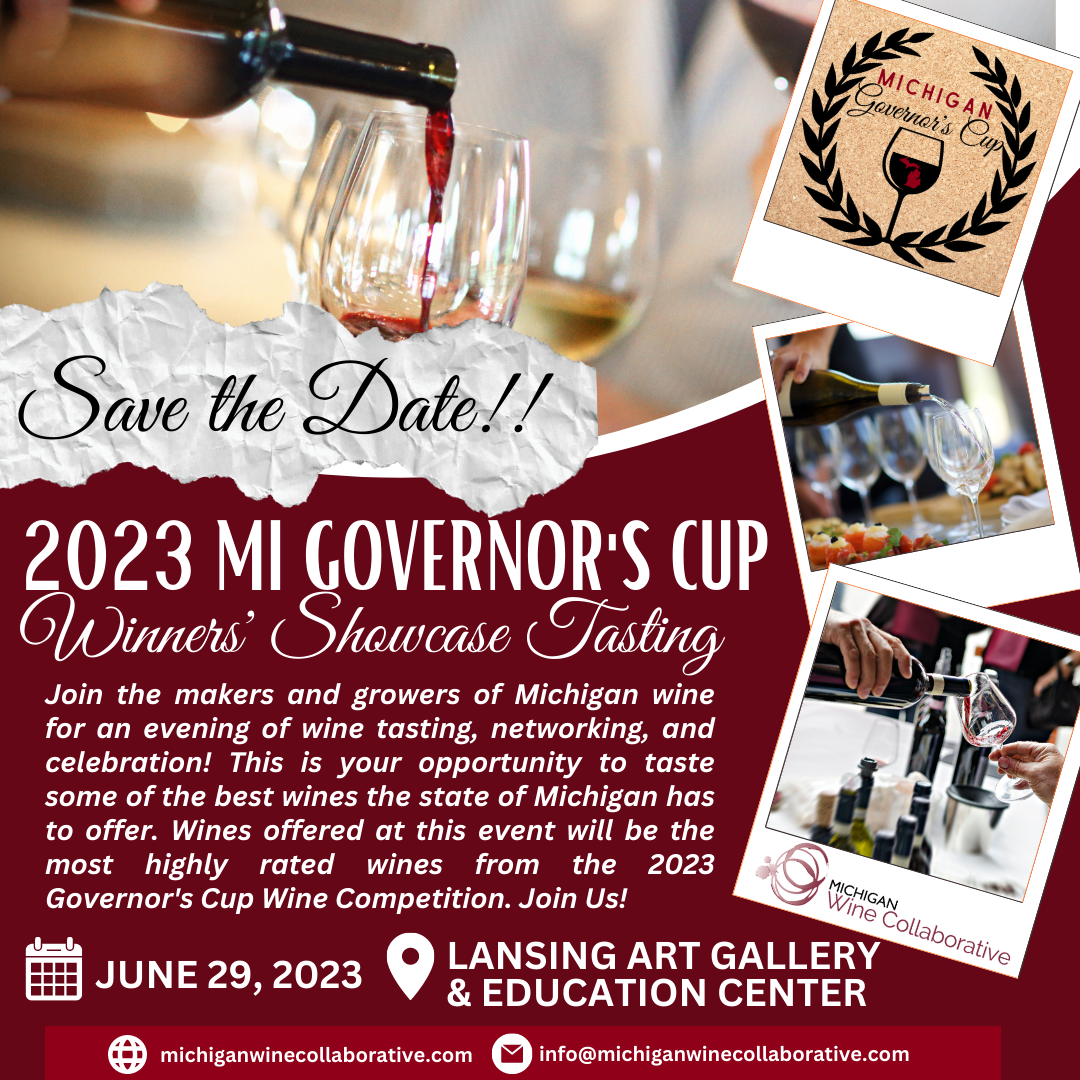 We will also be hosting a more casual tasting event for the trade and the public to taste through the wines from the Governor's Cup Evaluation and also provide an opportunity to mingle with winemakers, growers, and more from the Michigan wine industry. The tasting event will be on Thursday June 29th at a venue the Lansing Art Gallery and Education Center.
Stay tuned for more details on each of these events.