2023 Northwest Michigan Grape Spring Kickoff Meeting: April 14th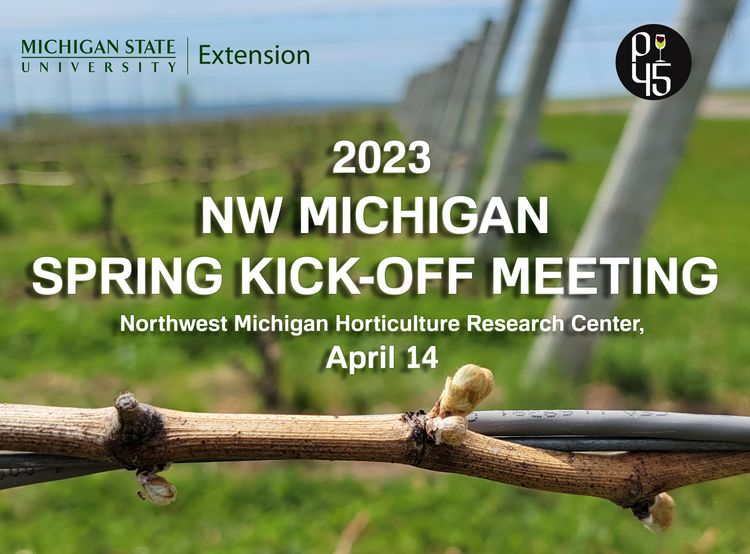 The spring meeting will cover a range of important topics including establishing and expanding vineyards, sap flow pruning techniques, effective trunk disease management, accurate crop estimation and low SO2 winemaking methods.
MSUE is very excited to welcome grape growers from all over Michigan and the Midwest to the 2023 Northwest Michigan Grape Kickoff hybrid meeting from 9 a.m. – 5 p.m. on April 14 at the Northwest Michigan Horticulture Research Center.
This year, the kick-off meeting will include enology and viticulture talks. It will be a hybrid meeting, and five Michigan Restricted Use Pesticide (RUP) applicator recertification credits for private and commercial fruit will be offered to the audience.
Registration fee for non-P45 members is $45. P45 members will only be charged $25, and $10 for virtual attendees.
Advance registration is required. Registration closes at midnight on Thursday, April 13, so don't miss out! On the morning of the meeting, virtual participants will receive a Zoom link and will need to download Zoom to their computer or smartphone to participate.