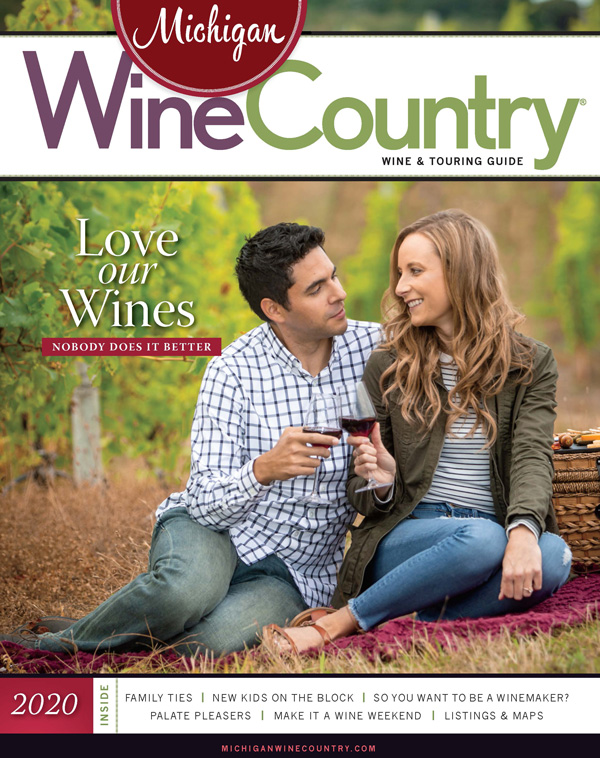 The new Michigan Wine Country magazine is packed with news and features about Michigan wineries and the industry.
Stories include:
• Family wineries and the generations who run them
• New wineries and how they are faring a year later
• Food and wine: How wineries are serving up culinary treats
• Wine weekend getaways for families, couples and friends
• Michigan is turning out new winemakers through a variety of educational programs
There's a little bit of this and a little bit of that: News about AVAs, trails, award-winning Michigan wines and more.
The listings include more wineries and tasting rooms than ever.
And we take a look at Tabor Hill Winery, celebrating its 50th anniversary.
Printed copies will be available at Michigan wineries, Michigan Welcome Centers and visitor bureaus when they reopen.
The pandemic won't last. And Michigan winery tasting rooms will be awaiting your visit when it's over. We hope the magazine whets your appetite for what awaits you in Michigan's Wine Country and provides some entertaining reading in the meantime.
Stay safe — and drink Michigan wine!