Michigan Wine Collaborative is proud to welcome our newest sponsor, Double A Vineyards!

Get to Know Double A Vineyards
Double A Vineyards is a family owned operation that is dedicated to supplying you with quality grapevines. We began production in 1990 with a small number of cuttings and have grown to over four million cuttings this year. We have increased our variety list to over 150, with production of other varieties by request. I have been involved in the grape industry all of my life and would be more than happy to discuss varietal planting tips or cultural practices with you.
We have developed a unique production system which allows us to produce high quality grapevines. All of our one year vines are grown on raised beds covered with black biodegradable plastic. Each row is supplied with water and nutrients by trickle irrigation. Soil moisture is monitored with the use of tensiometers to ensure that the vines are never stressed. The conditions created by the plastic warming the soil in the bed and abundant supply of water and nutrients are ideal for plant growth and root development. These vines are well prepared for planting and vigorous growth in the spring.
New From Double A Vineyards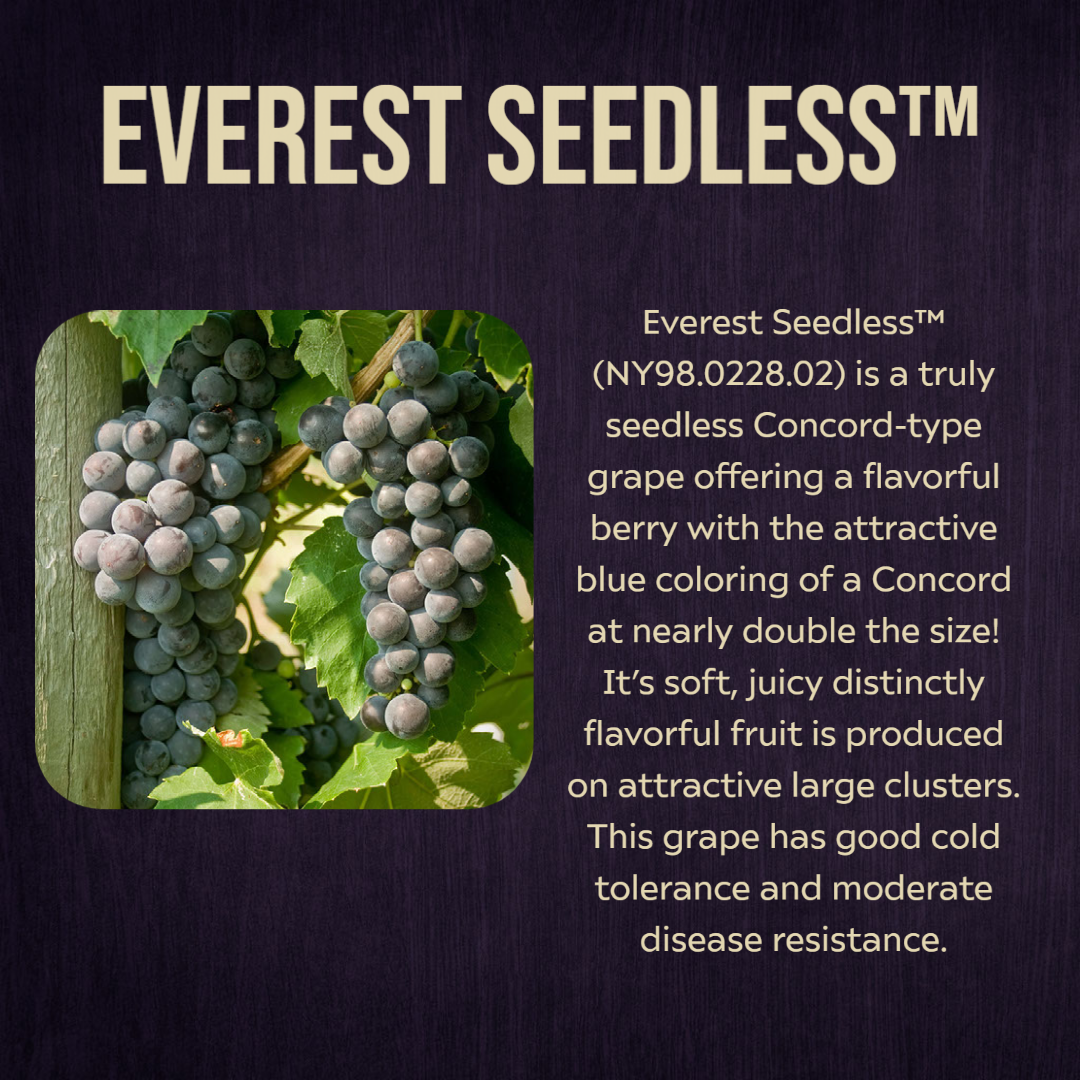 Are you looking for a variety similar to Concord without the seeds? Are you seeking out large attractive clusters?
Everest Seedless™ is the grape for you!
It is well suited for the Northeast and has good cold tolerance and moderate disease resistance. This grape ripens mid-season and produces large and juicy berries.
Order your vines today!
https://doubleavineyards.com/everest-seedless
MWC would like to extend a BIG thank you to Double A Vineyards for their support.
Ready to lock in it? Visit mwc.wildapricot.org and select your membership level.