September 2022 Newsletter
Read an Important Reminder About MWC Memberships Renewals, Kick Off Harvest 2022 with a Tasting at House of Pure Vin, Attend and Support Michigan Wine at the 2022 Field to Vase Dinner, Submit Grant Proposals to the MI Craft Beverage Council, Sign Up Early to Participate in the 2022 #PinkSociety Twitter Chat and Tasting, and More!
It's Time to Renew MWC Membership for 2023! Help Us Recruit New Members!
It is time to renew your Michigan Wine Collaborative membership! Many of you are already signed up for automatic renewals. However, if you are not you should be receiving instructions on how to renew soon. If you have let your membership lapse, now is the time to bring your membership current again as our annual membership cycle begins on September 15th.
Now is also the perfect time to help us recruit new members to the Michigan Wine Collaborative. While we of course offer memberships to wineries and vineyards across the state we also encourage suppliers, vendors, educators, policy makers, retailers, restaurants, hospitality, activists, individual supporters, and more to join us in our mission to to enhance the sustainability and profitability of the Michigan wine industry. It's a all hands on deck moment for the Michigan wine industry and we need everyone to contribute to help us reach out goals as quickly as possible and make our industry bigger, better, faster.
Please distribute the following link to any interested potential members:
mwc.wildapricot.org
To log in and view your own membership status click the button below. If you need assistance logging into your profile contact Emily.
Kickoff Harvest 2022 with a Tasting at House of Pure Vin
Join us to kickoff Harvest 2022 with a special wine tasting featuring Amoritas Vineyards at House of Pure Vin! Swing by the store on September 8th from 6pm-8pm to try Amoritas Vineyards Grosse Pointe Blanc and The Fascinator! These two wines are sure to brighten up dining tables, patios, porches, and more all fall long! 
In addition to tasting these new wines to the store, Michigan Wine Collaborative and House of Pure Vin will also be offering snacks, networking opportunities, wine education, and an evening of Michigan wine fun!
Help us plan for the event by RSVPing at the button below! We are excited to see you over a glass of Northern Michigan wine in the city of Detroit soon!
**Parking will be validated for guests using the Z Lot at East Grand River**
Attend the 2022 Field to Vase Dinner and Support Michigan Wine
The American Field to Vase Dinner Tour was launched in 2015 to bring awareness to flower farming in America. Today, almost 80 percent of flowers sold in the U.S. are imported, threatening the domestic market. When consumers are aware of where their flowers come from, they are more likely to choose American grown.

The Field to Vase Tour turns the spotlight onto the center of the table and helps highlight the importance of buying flowers grown by America's flower farmers. Buying American grown supports not only farming families but keeps dollars spent local which in turn supports the surrounding communities.

Increasingly consumers are becoming vigilant about the sources of their food – shaping a generation of meaningful consumption. Our goal is for our guests to come away from the dinner wanting the flowers on their tables to be as local, fresh and sustainable as the food on their plates.

Michigan Wine Collaborative is proud to partner with Certified American Grown to bring Michigan wines into collaboration on this dinner at Summer Dreams Farm in Oxford, Michigan on September 18, 2022.

We are inviting Michigan Wine Collaborative members to attend this dinner to support Michigan wine as well as a fellow agricultural non profit. MWC members are eligible for a 25% off discount on their ticket prices. To access those promo codes keep an eye on your inboxes or EMAIL US HERE!

Join us at the American Field to Vase Dinner and enjoy premium Michigan wines from MAWBY, Shady Lane Cellars, and Two K Farms. We are excited to toast you and support for local agricultural products at this event!

For more information on Certified American Grown please visit:

https://americangrownflowers.org/

To see photos from past events please visit:

https://www.flickr.com/photos/146380145@N03/albums

 
Submit Grant Proposals to the MI Craft Beverage Council
The Michigan Craft Beverage Council (MCBC) announced recently it is accepting 2023 research grant proposals with a maximum grant award of $50,000. Proposals must be received no later than 3:00 p.m. (EDT) on Thursday, October 13, 2022.

While any research topic will be accepted, the Council has identified the following funding priorities: climate change impacts affecting Michigan's craft beverage agricultural supply chain, crop quality analysis, and new varieties for hops, fruit, barley, grain, or other agricultural inputs used in craft beverage production; and sustainable water use and process water best practices; market research; and comparative analysis studies. A complete list of the MCBC's research priorities and evaluation criteria are available online.

All proposals will be reviewed by a Joint Evaluation Committee in December 2022, with funding decisions expected in January 2023. Approved projects can commence after grantees receive notification of the award.

Proposals must be received via email at [email protected] no later than 3:00 p.m. (EDT) on October 13, 2022. Proposals received after 3:00 p.m. will not be considered. Interested in applying?
Participate in the 2022 #PinkSociety Twitter Chat and Tasting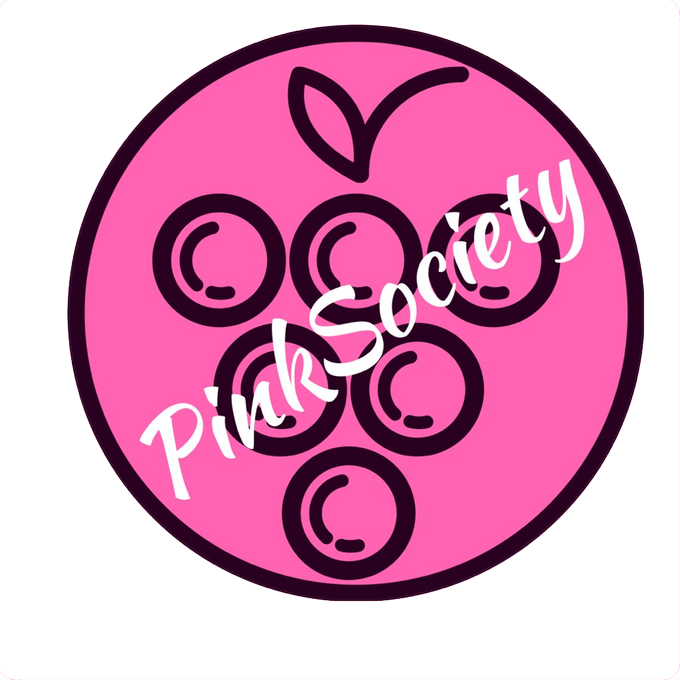 It's time for the annual MWC collaboration with #PinkSociety! This will be our third year participating in this interactive event which includes a fast paced Twitter discussion about the Michigan wine industry along with a tasting of participating wineries wines by a panel of wine professionals, buyers, sommeliers, writers, and more.

#PinkSociety is comprised of 200 plus members that grows weekly. Their mission is to bring
together like minded individuals with an overall focus on wine and wine culture. The
#PinkSociety provides a platform for wine enthusiasts to collaborate, share knowledge,
socialize, engage with industry leaders, and interact with winemakers and wineries.

Following our virtual tasting and discussion last year the MWC Twitter experienced over 13k tweet impressions, 400 profile views, and almost 400 mentions in addition to multiple published articles and blogs as well as an increased awareness regarding Michigan wines.

Wineries who have previously participated have included, Tabor Hill, Forty Five North, Modales, and Chateau Chantal.

This year we are once again recruiting for two MWC member wineries to participate. Please email Emily ASAP if you are interested or have questions about the event.
For Sale: Lazy Ballerina Winery
Michigan Wine in the News
Check out notable mentions in the media featuring Michigan Wine Collaborative members and promoting the Michigan Wine Industry
*Did we miss an important Michigan wine news story? E-mail us HERE!
The Michigan Wine Collaborative appreciates support from the following supplier/vendor members, sponsors, and donors:
2022 MWC Sponsors & Donors