November

 2021 

Newsletter

Manage your MWC Membership, Prepare for the upcoming MWC Election and Annual Meeting, Get an update from our Marketing Committee and the most recent #PinkSociety event, Read the newest issue of Michigan Uncorked, Make your plans for the Eastern Winery Exposition and Vinexpo Drinks America, Learn about a new webinar opportunity from University of Minnesota, and More!
Manage Your MWC Membership
MWC MEMBER DUES WERE DUE ON SEPTEMBER 15TH. IF YOU HAVE NOT RECEIVED AN INVOICE OR A RENEWAL REMINDER FROM US PLEASE CONTACT US AT THE BUTTON BELOW.
TO LOG INTO YOUR ACCOUNT PLEASE VISIT:
2022 MWC Election & Annual Meeting
The MWC Election and Annual Meeting will take place during the 2022 Orchard & Vineyard Show in Traverse City, January 18th-19th. Our meeting will be on January 19th at 2:30 pm. We encourage all members to attend the conference and the Annual Meeting, however, remote participation options will be available. 
We have some open board seats, executive positions, and committee chair posts available for dedicated MWC members looking to get involved. 
OPEN BOARD SEATS 2022
GRAPE GROWER (OUTSIDE OF SW & NW MICHIGAN)
WINERY (OUTSIDE OF SW & NW MICHIGAN)
BOARD SEATS UP FOR RE-ELECTION  (These CAN be contested if you are interested in running for any of the seats below)
NW WINERY (CURRENTLY HELD BY LEE LUTES OF BLACK STAR FARMS)
SE WINERY (CURRENTLY HELD BY BOB UTTER OF FLYING OTTER WINERY)
NW GRAPE GROWER (CURRENTLY HELD BY TOM PETZOLD OF TEN HANDS VINEYARDS)
SW GRAPE GROWER (CURRENTLY HELD BY TODD ROBBINS OF MODALES WINES)
TOURISM (CURRENTLY HELD BY ED PEABODY OF HOUR DETROIT/MICHIGAN WINE COUNTRY)
EXECUTIVE POSITIONS AVAILABLE
VICE PRESIDENT 
TREASURER (UP FOR RE-ELECTION; HELD BY LEE LUTES)
COMMITTEE CHAIR POSITIONS
MEMBERSHIP COMMITTEE
Updates from the Marketing Commitee
The MWC Marketing Committee is in the final stages of securing a USDA Specialty Crop Block Grant. Currently MDARD is reviewing some outstanding questions from the USDA regarding our initial application. We are hoping to have a final decision on our award status soon and will update the membership when that information becomes available.

Please feel free to reach out to MWC Executive Director. Emily Dockery or Brian Lillie, Marketing Committee Chair, with any questions.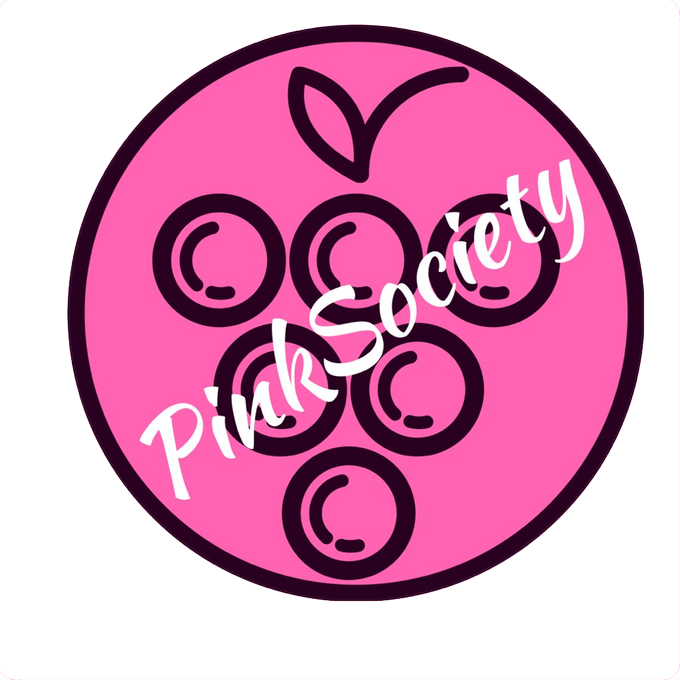 MWC teamed up with Tabor Hill and Forty Five North to participate in our second #PinkSociety Twitter Chat on October 28th. The #PinkSociety is an opt in social media group on Twitter and Instagram social platforms. The
Pink Society is comprised of 200 plus members that grows weekly. Their mission is to bring
together like minded individuals with an overall focus on wine and wine culture. The
#PinkSociety provides a platform for wine enthusiasts to collaborate, share knowledge,
socialize, engage with industry leaders, and interact with winemakers and wineries. This particular chat had a Halloween theme and MWC produced the video below as an intro to our industry, the Collaborative, and the participating wineries.
MWC has received 2 inquiries to work on articles about Michigan wine from this event so far and we are expecting to enjoy residual media benefits throughout the year and beyond. Following this virtual tasting and discussion the MWC Twitter experienced over 13k tweet impressions, 400 profile views, and almost 400 mentions.
We will be participating in this event again in November 2022. If you are interested in participating please E-MAIL US HERE!
This Just In! The Fall 2021 Issue of Michigan Uncorked
Vinexpo Drinks America Opportunities
Two events, under one roof – reuniting the beverage alcohol industry in 2022! Vinexpo America is dedicated exclusively to wines from around the world and Drinks America features spirits, beer, sake, ready-to-drink, and related industry products and services.
Together, Vinexpo America & Drinks America provide the ultimate and most comprehensive experience for exhibitors and buyers. The co-located events expand the categories of products available for one-stop sourcing, broadening the opportunity and attracting more buyers looking to purchase from a variety of categories. The events support the entire beverage alcohol industry, creating an efficient format to connect, conduct business and to showcase and discover products.
MWC is exploring investing with interested members to exhibit Michigan wine at this event. Please EMAIL US HERE if interested in more information. Currently we have not committed to this event but are gauging membership interest in participating. 
This event will take place March 9-10, 2022 at the Jacob K Javits Convention Center in New York.
Eastern Winery Expo Discounted Rate for MWC Members
After this two-year gap, we'll all be eager to reconvene, swap stories, share our successes, learn from our failures, and come away on March 24 stronger, more informed, more connected, and reenergized to move forward in this new landscape.

We've been busy working out the details on an event that will continue to serve the needs of you, our community of the East. The Conference program and speaker line-up is complete. The full event agenda is now posted. The Exhibit Hall is filling out. Registration and room blocks will open next month.
ISU/UMN Joint Research and Winemaking Webinar Series
The Research and Winemaking webinar series is back! This series started in August 2020 and 7 topics related to winemaking were covered from cleaning and sanitation to bottling with the participation of industry and academic partners. The recordings are available on the YouTube channel of the Midwest Grape and Wine Industry Institute:https://www.youtube.com/playlist?list=PLfUP_JVYHQtOci2Uy7DJYx5HCtAP5COTX

These FREE webinars are being offered to the grape and wine industry members who are using mostly hybrid and climate-adapted grape varieties. The webinars are co-organized and co-hosted by Dr. Aude Watrelot, Assistant Professor of Enology at Iowa State University and Drew Horton, Enology Specialist at the University of Minnesota's Grape Breeding & Enology Project.
This 90-minute webinar series will be offered once a month through Webex, as follows. (You will need to register to each individual session.)
November 2nd: Bentonite treatments
December 7th: Enological tannins

For further details or any questions, check out the Wine Industry Events in Dr. Watrelot's website https://faculty.sites.iastate.edu/watrelot/ or contact us at [email protected] and [email protected]
Michigan Wine in the News
Check out notable mentions in the media featuring Michigan Wine Collaborative members and promoting the Michigan Wine Industry
The Michigan Wine Collaborative appreciates support from the following supplier/vendor members, sponsors, and donors:
2021 MWC Sponsors & Donors
Individual Donors:
Gordon Wenk
Mary Certa
Gretchen Townshend

Thank you for your support!