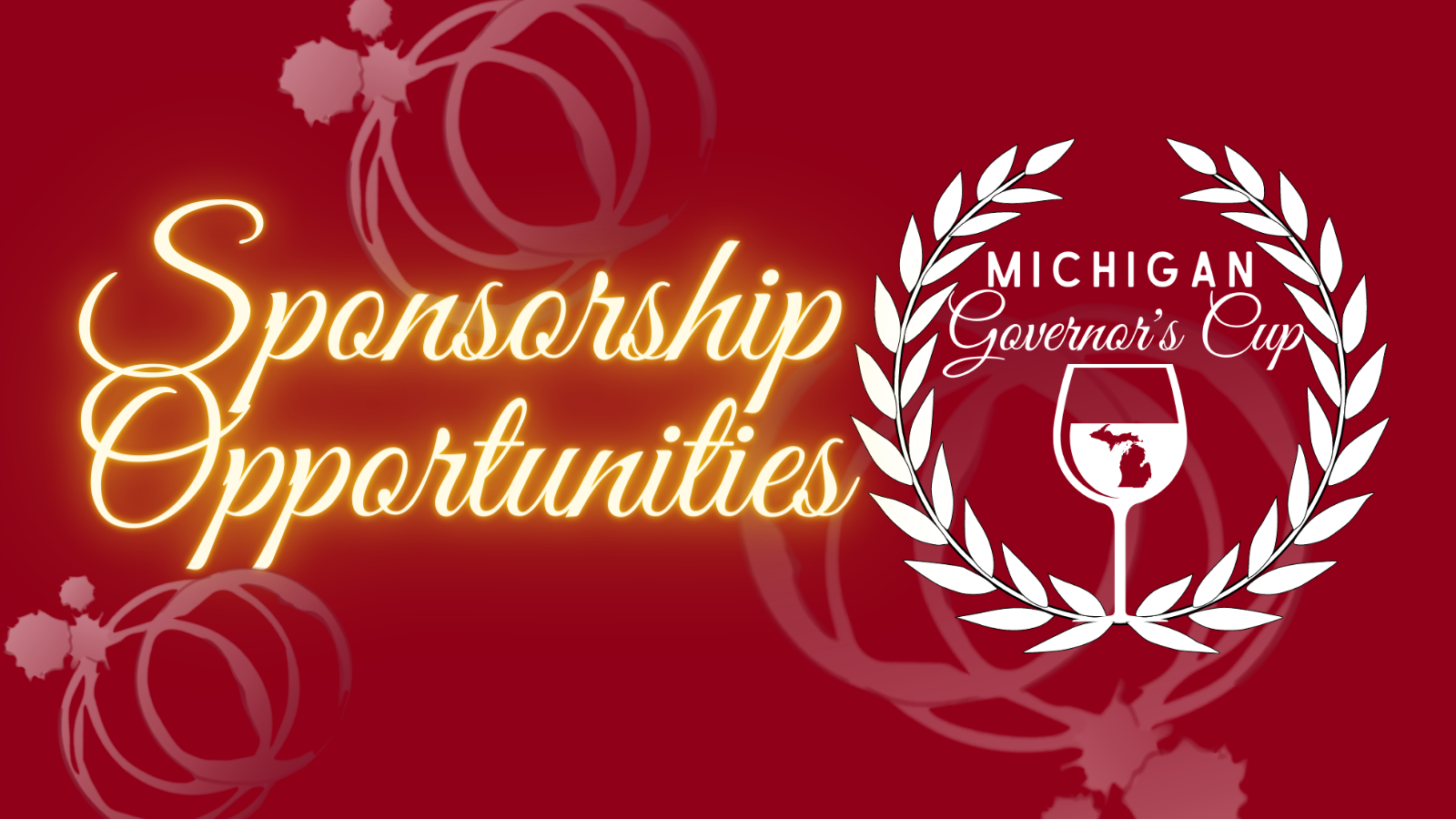 Lock in your opportunity to get your brand, services, and products in front of the Michigan wine professionals and consumers at the first annual 2023 Michigan Governor's Cup Award Gala & Dinner and Showcase Tasting Event this June in Lansing, Michigan.
The mission of the Michigan Wine Collaborative (MWC) is to serve as the flagship ambassador for the Michigan wine industry by amplifying the Michigan brand, providing resources, and fostering connection for the wine community. The Michigan Wine Collaborative specializes in promoting, marketing, and supporting the Michigan wine industry. We do this through cultivating and maintaining relationships with media organizations, freelance writers, and social media engagement. We also strategically choose event opportunities to expand the reach of our winery and vineyard members and to grow the brand of Michigan wine as a whole. Our latest strategic event opportunity includes the 2023 Michigan Governor's Cup event where we have partnered with the Beverage Testing Institute (BTI).
This exciting and historic event includes a wine evaluation unlike any competition the Michigan wine industry has experienced with our previous statewide wine competitions: BTI conducts a series of professional blind tastings to rate and rank a set of Michigan produced wines, meads, and ciders at the BTI Chicago testing facility. Following the results of the wine evaluation, MWC will host the Michigan Governor's Cup Award Ceremony and Gala in Lansing, MI June 28-29, 2023 These events will be attended by Governor Gretchen Whitmer's office, state representative and legislators, press and media, wine and grape industry professionals, and a limited number of tickets will be available to the public.
Support the Michigan Wine Collaborative and the Michigan Wine Foundation by attending this fundraising event. The proceeds will go towards activities supporting and promoting the Michigan grape and wine industries, developing workforce development programs, evolving educational opportunities, creating groundbreaking sustainability standards, and more. Help support the Michigan Wine Collaborative, our state's grape and wine industries, and our causes and beneficiaries by sponsoring and attending this historic event. Together we can grow the Michigan wine industry.
For more details view both of our sponsorship packets below:
2023 Governor's Cup Award Gala & Dinner Sponsorship Opportunities
2023 Governor's Cup Showcase Tasting Sponsorship Opportunities
If you are not yet a MWC member, sign up as a member AND sponsor at:
OR for additional assistance or questions email us at

[email protected]

ASAP!
If you have questions please reach out to us at [email protected]