February 2023 Newsletter
Read an important announcement on the 2023 Michigan Governor's Cup, Welcome our newest sponsors to the Collaborative, Get some insight on Wine Law with our new monthly legal feature from Mark Vanneste of Howard & Howard, Read the latest issue of Michigan Uncorked, Help make The DREAM a success, Register for the upcoming Commerce7 Tasting Room seminar, and More!
MWC Announces the 2023 Michigan Governor's Cup
Michigan Wine Collaborative (MWC) is excited to announce the historic event, the Michigan Governor's Cup. This exciting event will include a wine evaluation unlike any competition the Michigan wine industry has experienced with our previous statewide wine competitions. MWC is partnering with the 
Beverage Testing Institute
 to provide the Michigan wine industry with a professional evaluation of the best wines the state has to offer as well as other promotional and marketing benefits. BTI will conduct a series of professional blind tastings to rate and rank a set of Michigan produced wines, meads, and ciders at the BTI Chicago testing facility. The final tasting results with all wines' scores, medal ranks, constructive criticism, Best of Category, Governor's Case Winners, and Governor's Cup Winner will be prepared for and provided to MWC in May 2023.
As we complete more and more phases of the planning for this event we will be releasing information. Please keep an eye on our website News section, social media, and your inboxes to stay up to date with updates regarding this project and all of our work to make the Michigan wine industry bigger, better, faster, and tastier. We invite the industry and the public to read, download, and share our most recent press release announcing the 2023 Michigan Governor's Cup below.
Reach out to us at info@michiganwinecollaborative.com with any questions, with media inquiries, or to join or sponsor us at the Collaborative.
MWC Thanks and Welcomes our newest 2023 Sponsors!
Last month MWC embarked on the epic and important journey of working towards sustainable funding for our non-profit, primarily volunteer driven organization through a month long Sponsorship Drive. We are happy to report we were able to recruit 10 official sponsors for the Michigan Wine Collaborative. Thank you and welcome to our 2023 Michigan Wine Collaborative to the following Sponsors:

While these supporters are incredibly important to the overall financial and symbolic health of our organization, we have much more work to do. Are you interested in sponsoring the MWC or do you know a corporation, company, or organization who might be? Reach out to us today to get started. Let's work together towards creating a bigger, stronger, faster, tastier Michigan wine industry while also promoting your business or organization. Let's grow together!
Introducing Wine Law with Mark Vanneste
MWC is excited to invite you to our newest monthly feature, Wine Law with Mark Vanneste. The full articles will be available on our website each month with an intro in every newsletter. Tune in monthly as Mark covers a new topic relevant to the Michigan grape and wine industries. So without futher ado here's a word from Mark…
"The Michigan Wine Collaborative and its members are an excellent resource when a new legal issue rears its ugly head and the question presented is "where do I start?"  Every month, the Collaborative's newsletter will include a short article by yours truly briefly discussing one of these issues or another topic where wine meets law.
Howard and Howard is a proud sponsor of the Collaborative.  Just like no one person can be an expert in everything from grape growing to marketing to filing business taxes, no one lawyer can be an expert on all the above-referenced topics either.  My partners and I at Howard & Howard, a business law firm, come from an array of business backgrounds, with diverse experiences, and unique practice areas.  We would be honored to help your business navigate this complicated legal environment, so that you can continue to make the Michigan wine industry what it has become and beyond…"
This Just In! The 2023 Spring Issue of Michigan Uncorked.
Help Us Make the Dream a Reality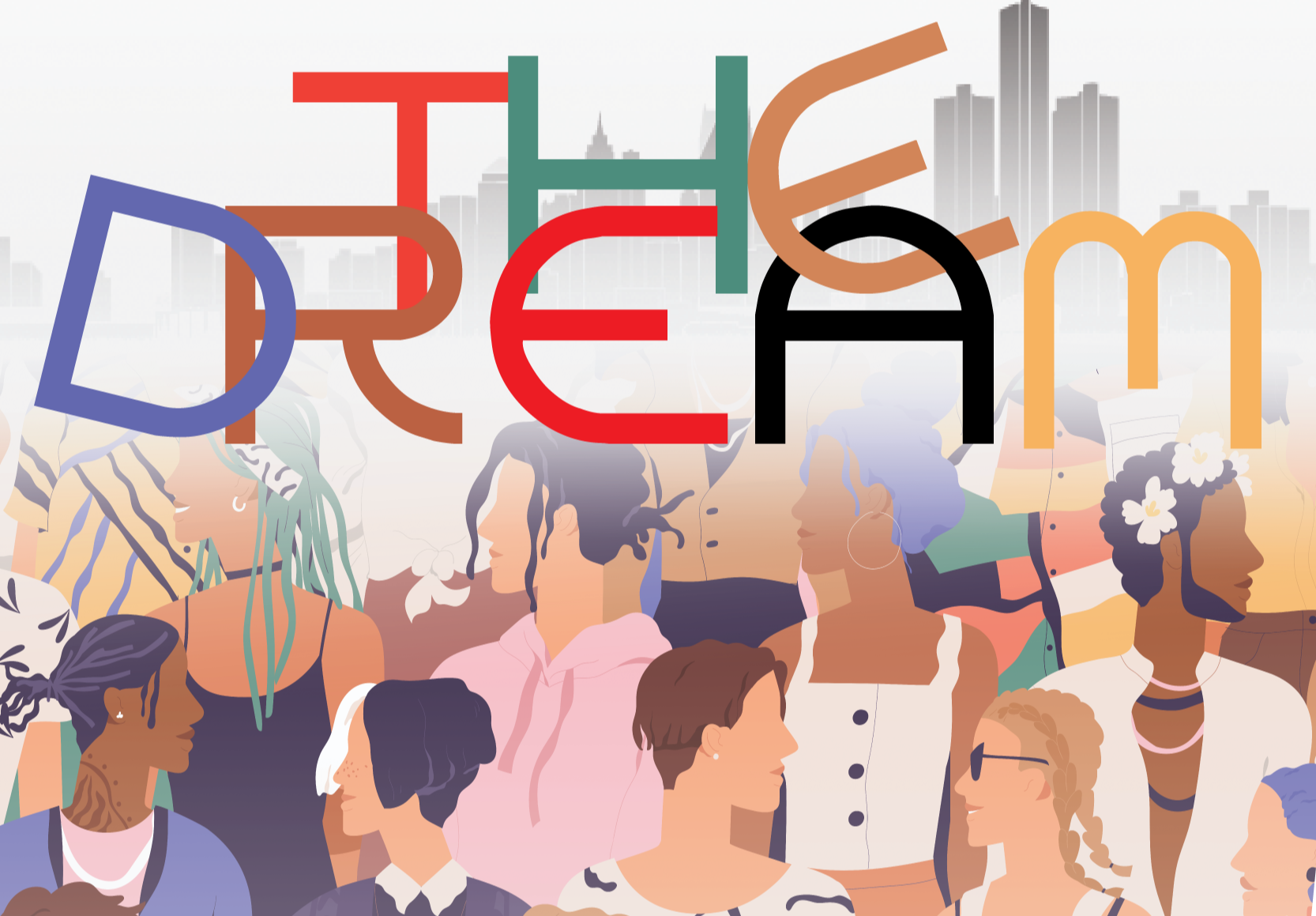 The Michigan Wine Collaborative recently announced the release of 
The DREAM
 wine. The Michigan Wine Collaborative's Inclusion and Expansion Committee released a wine that will provide seed funding for the Inclusion and Expansion Education Fund. This fund will provide education and training for 2 underrepresented candidates for future career opportunities in Michigan's growing wine industry. "The DREAM Project is an important step in the unification of the Michigan wine industry providing opportunity and awareness to all people and a starting point for universal access to what Michigan wine offers in both employment and enjoyment of Michigan wine for all people," says Chuck Jackson, Chairman of the MWC's Inclusion and Expansion Committee and owner of Domaine Detroit Brands. The Inclusion and Expansion Committee has plans to recreate a wine annually to continue to offer this opportunity every year to candidates that apply to the program.
We need your help to make continue success for this project, The DREAM. Bottles are now available for purchase and we encourage you to purchase bottles or cases online or at your favorite wine retailers. The wine is being distributed by RNDC and is available for retail and restaurant ordering, so mention it to your favorite wine drinking spots. We are also seeking individual donors and sponsors for the initiative.
MWC Members are Invited to Participate in an Exclusive Seminar Hosted by Commerce7
The Michigan Wine Collaborative is offering its members this exclusive online seminar, compliments of Commerce7 in partnership with WISE Academy and Community Benchmark!

Please join us at this virtual seminar for:

-A Community Benchmark overview to better understand your Tasting Room metrics such as AOV, conversion to purchase and club!

-WISE Academy's seminar on Tasting Room Sales Best Practices: Top 10 Success Tips! Lesson learned from over 5,000 mystery shoppers on what works, what doesn't work and how to leverage best practices to not only improve guest engagement but also for the Triple Score (getting sales, wine club signups, and data capture)

-Plus, Growing DTC Sales – Learn the tangible steps you can take to sell more and grow your average lifetime value, order value, and direct-to-consumer sales this year and beyond, presented by Commerce7.

March 21st Schedule:
11am-11:30am – Community Benchmark
11:30am-11:55am – WISE Academy
11:55am-12:05pm – Break (warm up your lunch and come back)
12:05pm-12:30pm – WISE Academy
12:30pm-1:10pm – Commerce7
1:10pm-1:15pm – Final Q&A

Click the button below for registration instructions. MWC members will need to log into their Wild Apricot account to access this page. If you would prefer us to send you the registration link directly E-mail Emily HERE!
Michigan Wine in the News
Check out notable mentions in the media featuring Michigan Wine Collaborative members and promoting the Michigan Wine Industry.
*Did we miss an important Michigan wine news story? E-mail us HERE!
The Michigan Wine Collaborative appreciates support from the following sponsors and supplier/vendor members:
2022 MWC Sponsors & Donors
2022 MWC Suppliers & Vendors