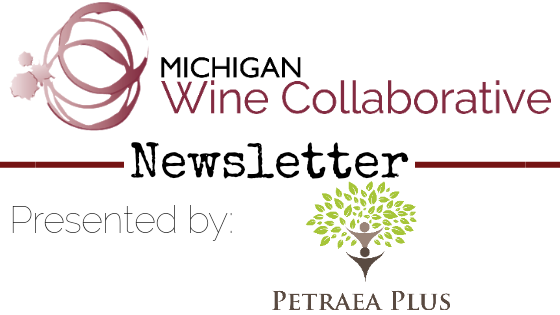 Meet MWC's Second Sponsor!
Petraea Plus is the cool climate barrel company, a woman-owned oak group with a portfolio curated for the specific needs of wineries, breweries, cideries, and distilleries in cooler and cold climate emerging regions. With a certified sommelier/CSW on staff, over 15 years of craft beverage industry experience in eastern North America, and innovative products, Petraea offers a consultative, educational approach to finding personalized oak profiles for each of your unique beverages. Let's collaborate!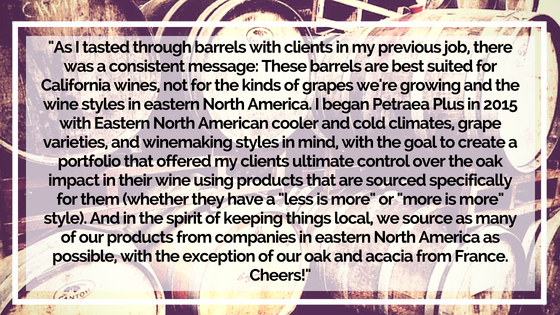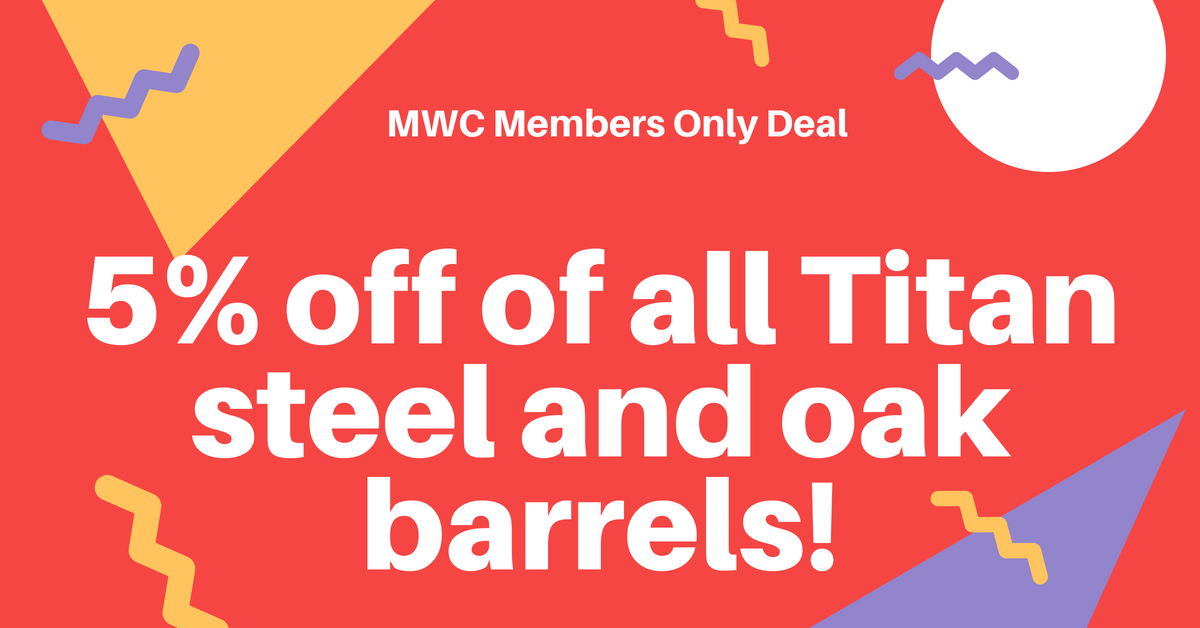 Click Here to visit Petraea Plus on the web. E-mail fellow member, Gina Shay, with any inquiries regarding Petraea Plus.

Petraea Plus is a valued member of the Michigan Wine Collaborative and our second newsletter sponsor. Thank you, Petraea!
Click Here to inquire about sponsorship opportunities with MWC.
Michigan Wines Show Exceptionally Well at 2018 National Restaurant Association Show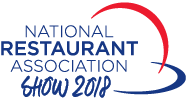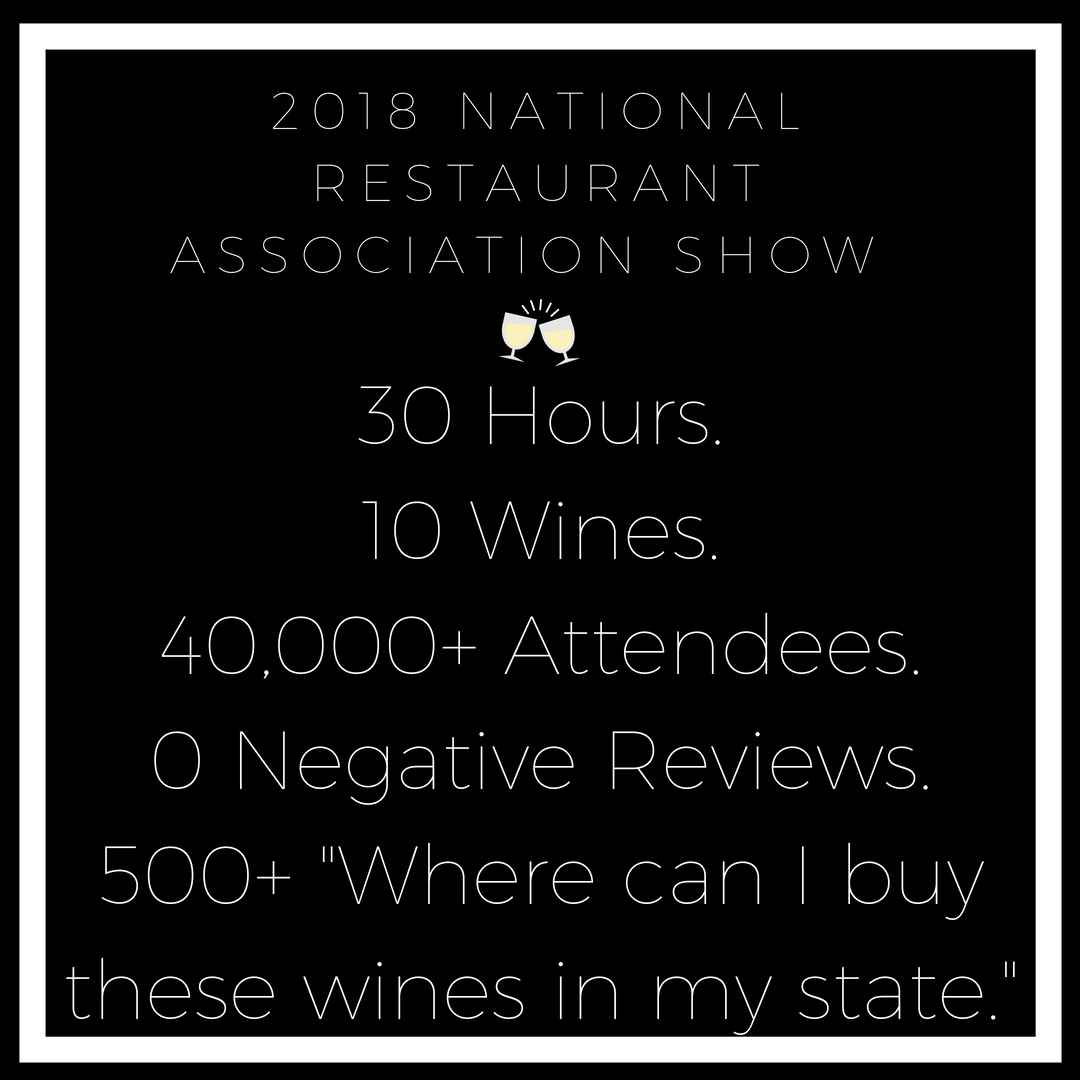 MWC participated last month in the 2018 National Restaurant Association show at McCormick Place in Chicago. MWC was honored to be included in the Michigan Department of Agriculture Bar Pavilion along with other Michigan beverage producers such as Atwater and Bell's Brewing, Blake's Hard Cider, and Grand Traverse Distillery. MWC made an impact as the only booth at the event to present Michigan wines to restaurateurs, chefs, sommeliers, writers, and an array of other attendees at the event.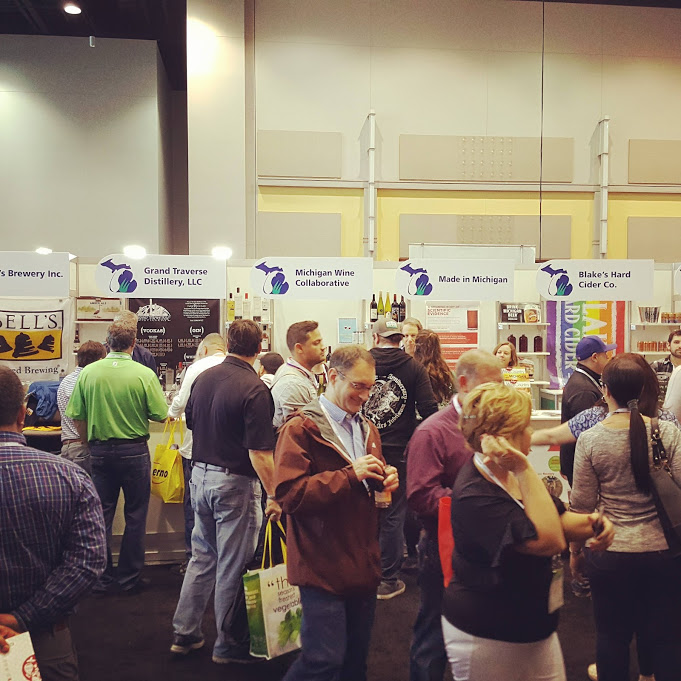 A persistent line formed at the MWC booth by excited and curious NRA attendees interested in experiencing Michigan wines. 
Wineries who participated include member wineries who had large enough production to sustain wider distribution. These wineries included Black Star Farms, Fenn Valley Vineyards, and St. Julian. All of the wines presented at the event received nothing but praise from the vast majority of visitors to the MWC booth. Some of the accomplishments that resulted from this event were increased interest in exporting Michigan wines regionally, nationally, and even internationally as well as providing exposure to the Michigan wine industry as a whole. MWC will be participating in this event next year as well. If you would like more information or to participate Contact Us.
Michigan Craft Beverage Council Announced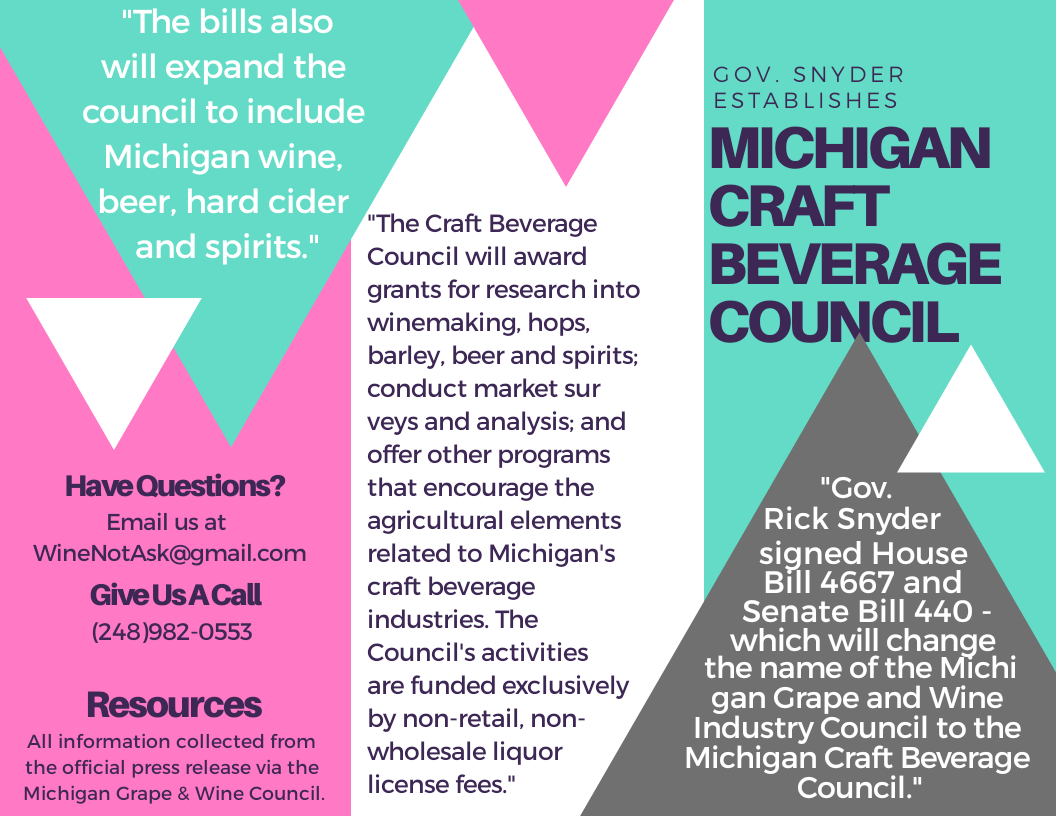 Governor Rick Snyder officially announced the Michigan Craft Beverage council just last week. This will expand the previously known Michigan Grape and Wine Council to cover wineries, breweries, cider, and distilling. The change will totally convert the current council composition to a Governor appointed 10 member council consisting of:
Two winemakers

A winemaker that primarily manufactures cider

A restaurant representative

A retail representative

A small distiller

A distiller that manufactures more than 60,000 gallons of spirits per year

A large brewer

A microbrewer or a brewpub license-holder.
The chair of the council will be the director of MDARD. 
Vines to Wines Finale Coming Up On June 12 at NCMC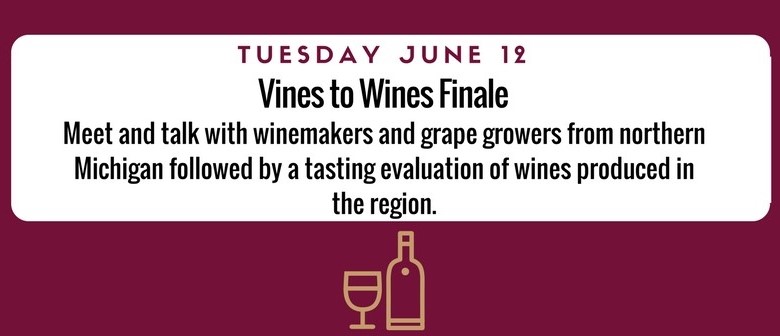 Do not miss the upcoming Vines to Wines Lecture Finale at Northern Central Michigan College on June 12 from 6:00-8:00 p.m. This free event is an excellent networking opportunity provided by NCMC- Corporate & Community Education and the Straits Area Grape Growers Association. Mingle and chat with Northern Michigan grape growers and wine makers followed by a tasting of wines produced in the area.
MWC At VESTA National Summit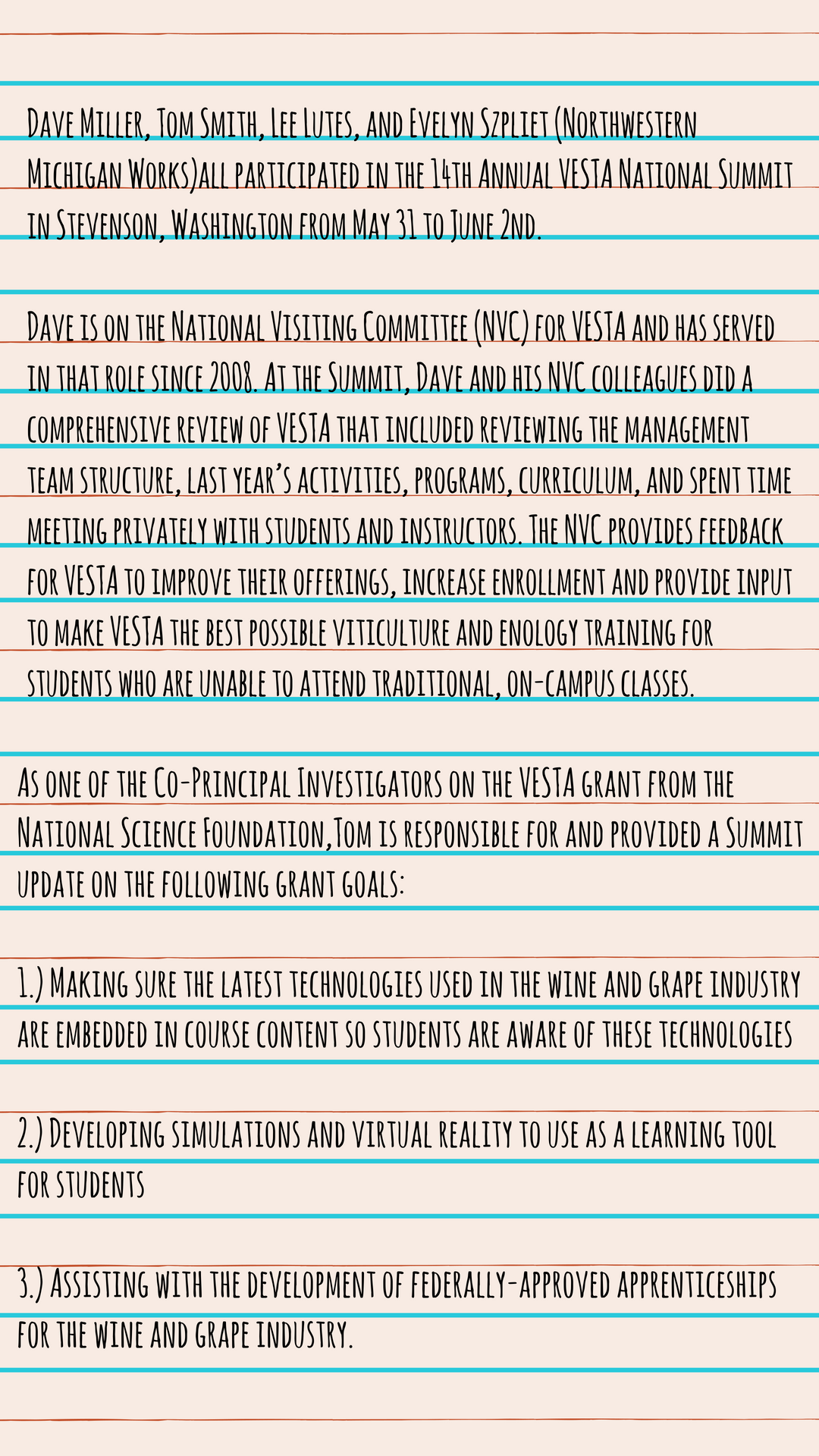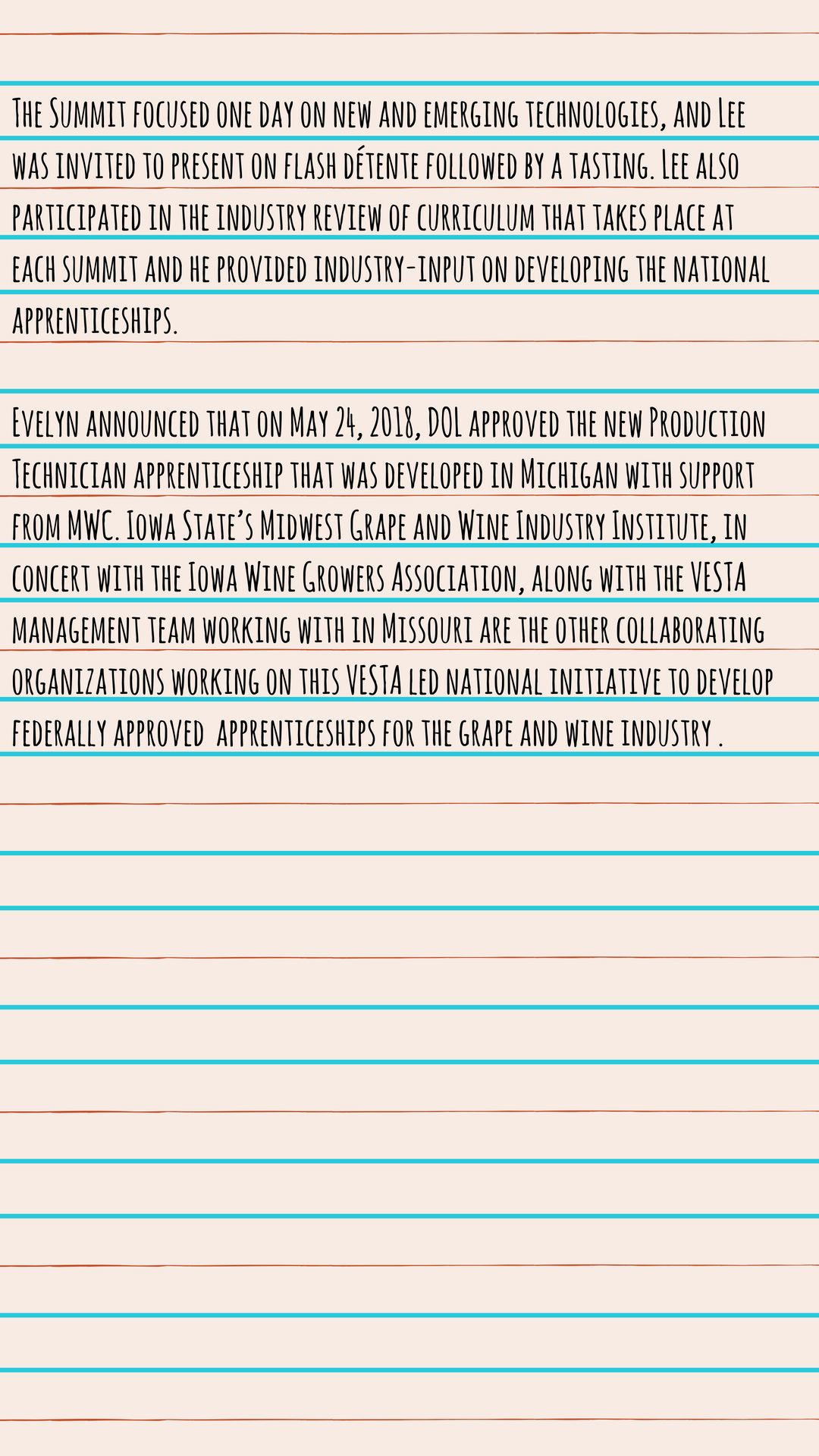 Research & Networking Opportunities In Northern Michigan
Some upcoming Research & Networking activities will be taking place in Northwest Michigan and these activities are open to all. The activities below will be at the NW Michigan Horticultural Research Center. 
First Friday Meetings – Starting at 3 pm
July 13th Meeting:

The July 13th meeting will be titled "Post-bloom Meeting" and will include an in-person presentation from MSU'S new grape pathologist, Tim Miles. This will be a great time to meet Tim as he is planning to visit NW Michigan to discuss 2017 fungicide efficacy trials to manage various diseases in grapes. This will begin at the NWMHREC at 3pm and will be followed by a wine social at Black Star Farms.



Aug 23rd Meeting: The August 23rd meeting will be titled "Pre-harvest considerations" and will run concurrently with the Northwest Michigan Open House. This meeting will include an in-person presentation from Paolo Sabbatini and, depending upon their availability, other members of the MSU faculty to discuss new research projects, and will be followed by a dinner and wine tasting on the grounds of NWMHREC (The NWMHRC Open House and Leelanau Horticultural Society Annual Meeting and Dinner).
Also coming up this summer is the P45 Annual Pig Roast will be held on 28 July on Old Mission Peninsula at 3 pm.  This event celebrates the 10th year for holding this annual wine growing/winemaking networking – wine tasting celebration. It consistently includes the "who's who" of those growers and winemakers in the NW region, who have dirt in their fingernails and yeast on their hands – because they are the ones closest to the action. Contact Tom Petzold at 

[email protected]

 for more information.
A Message From MWC President, David Miller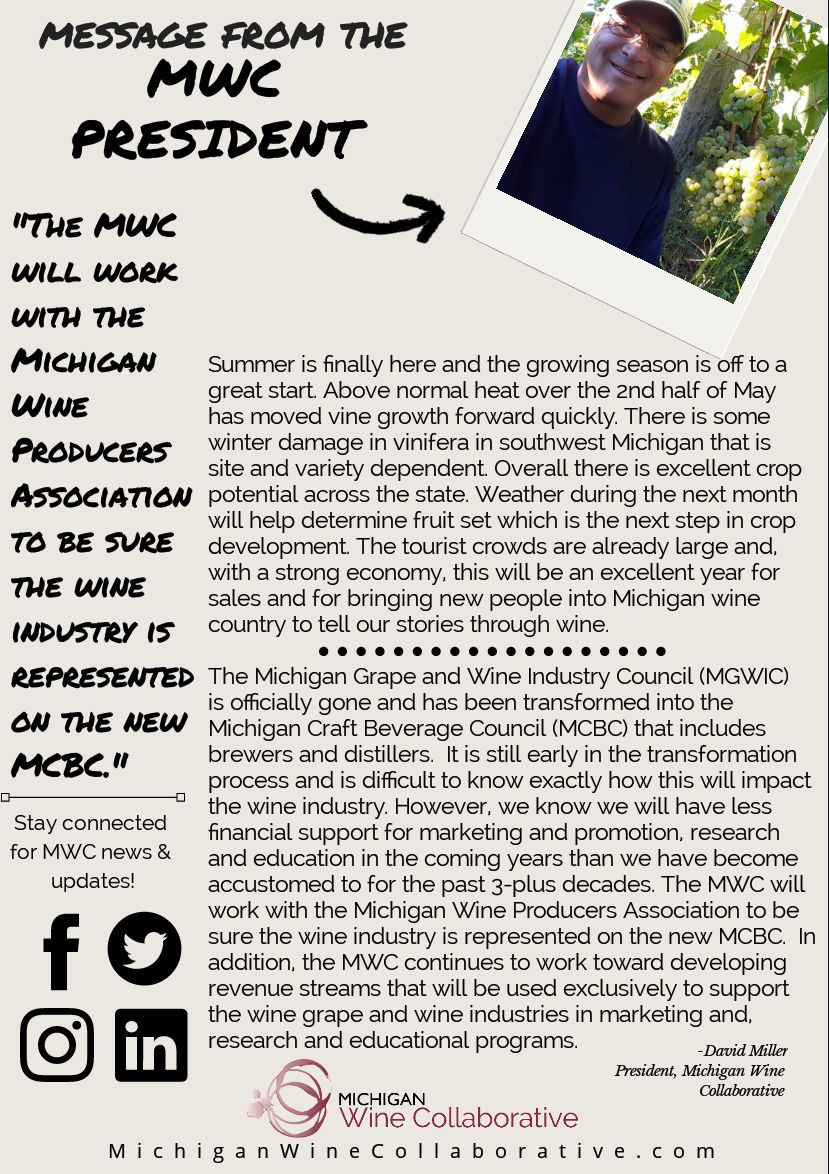 Custom Crush Tax Rate Update
Much confusion was eliminated recently regarding the controversial tax applied to custom crush operations and wineries. The chart below shows the impact on wineries of various size as well as the new and the old tax rates and WineAmerica dues.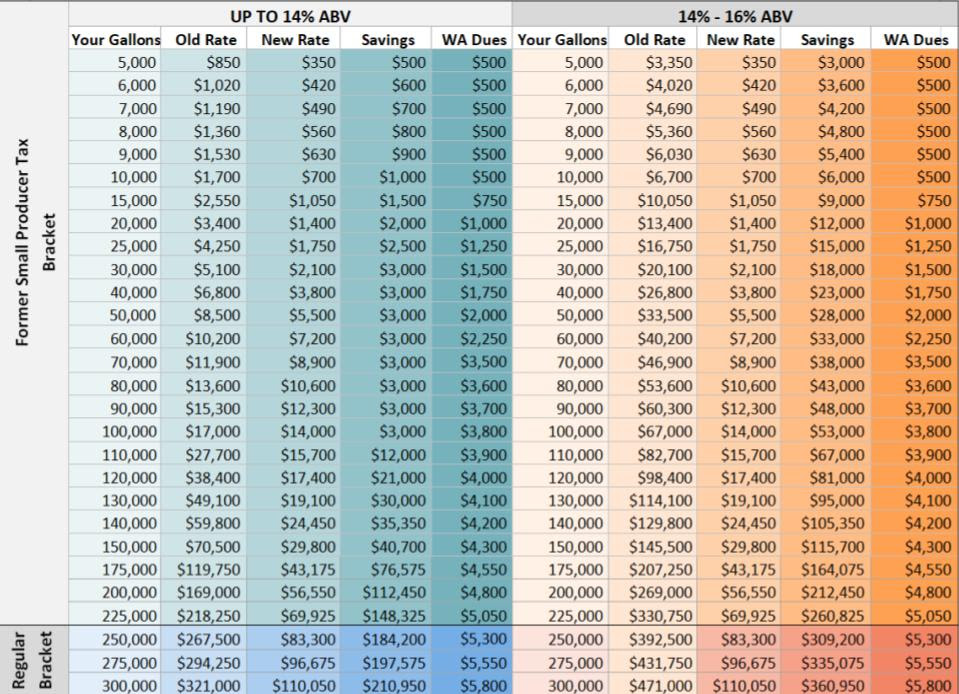 Member Satisfaction Survey Sent Out to Members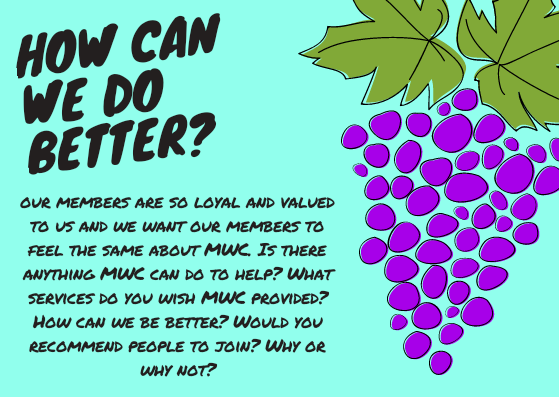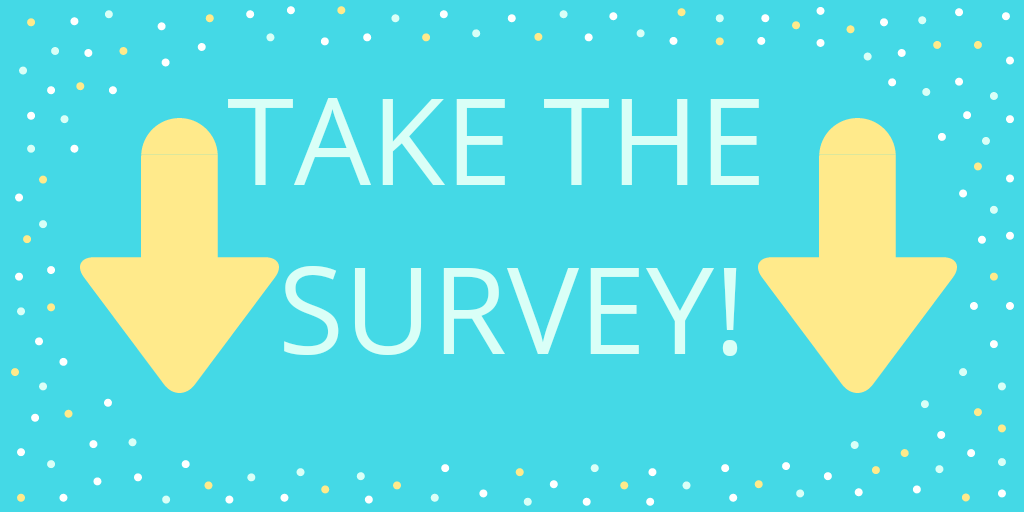 We need to hear from you! MWC wants to secure satisfaction from all members. Please take the Member Satisfaction Survey to help us define our goals and trajectory for the rest of 2018 and beyond. Let us know how we are doing. And as always, Thank you for being loyal and valued members of the Michigan Wine Collaborative.
Do you have an event, news, or accolade you would like published through MWC?                 E-mail Emily at   

[email protected]

 to submit material.

Are you involved in any of MWC's valuable and dynamic committees? We are looking for motivated and industrious members to help our committees thrive. To request more information on available committee seats click here.

The new Cold Climate committee is being chaired by Jessica Youngblood and will be devoted to the support and innovation of cold climate varieties in Michigan. If you are interested in joining or if you have any questions please Contact Jessica. The next meeting for this committee is TBD. Call in information will be listed on Basecamp. Contact Us if you would like to be sent that information.

Communications committee meeting call date is TBD. Call in information will be listed on Basecamp. Contact Us if you would like to be sent that information or to check in about the date of the call.  Any inquiries may be directed to committee chair Brian Lesperance.

Membership committee call date is TBD. Call in information will be listed on Basecamp. Contact Us if you would like to be sent that information or to check in about the date of the call.  Any inquiries may be directed to committee chair Gina Shay.

Sustainability committee meeting is scheduled for Tuesday June 12th at 11am.  Call in information is listed on Basecamp. Contact Us if you would like to be sent that information. Any inquiries may be directed to committee chair Matt Moersch.

MWC cannot thank our members enough for supporting us and collaborating with us on the future of the Michigan wine industry. We need you to help us spread the word about MWC membership. Every member who cultivates a fruitful referral will receive a small thank you gift from MWC. 


Reminder that board meetings take place monthly. All members (voting and non-voting) are welcomed to attend. In addition, time is allotted for public comments or questions. The next board meeting is scheduled for July 2nd at 10 am. Board meetings will take place the first Tuesday of the month unless otherwise noted. For call-in information check Basecamp or contact us here.