MWC Takes Minnesota!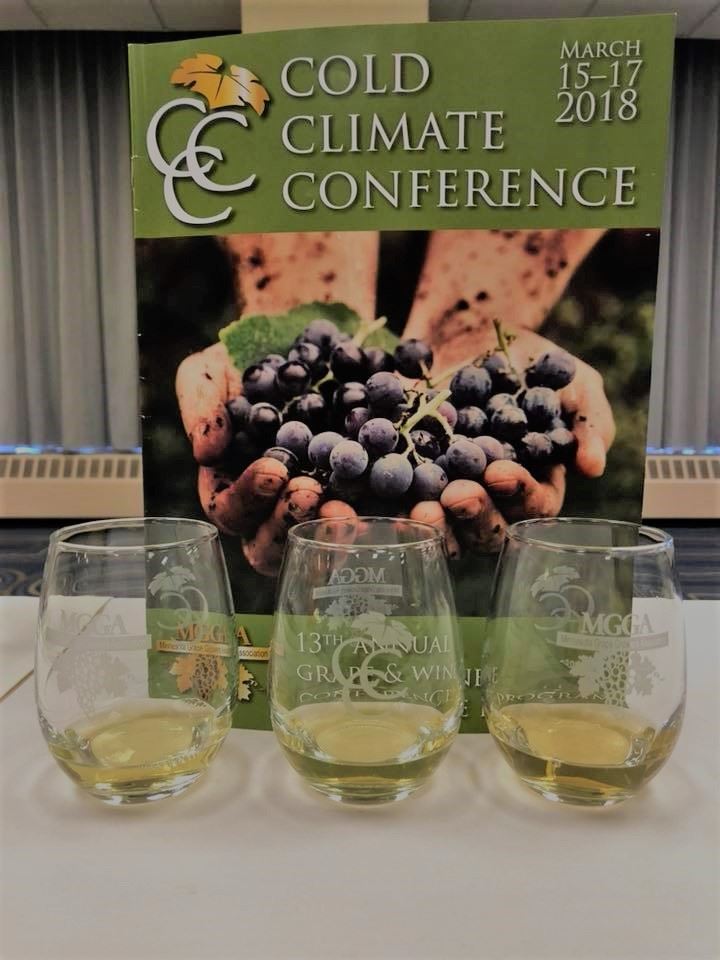 MWC traveled to Minnesota March 15-17th for the 2018 Cold Climate Conference. This conference was full of valuable and educational moments as well as lots of networking opportunities which resulted in new support systems in the areas of Enology & Viticulture across the Midwest. Some stand-out sessions from this conference included the barrel toasting demonstration in which our very own board member, Josh Morgan, volunteered to try his hand at coopering. There is footage of this session on our Facebook for those interested in viewing. Another very unique and valuable session was one which focused on the ultramodern grape, Itasca. This grape was released just two years ago by the University of Minnesota. MWC was lucky enough to enjoy this session which included a tasting of eight finished Itasca wines with varying yeast strains, MLF, and no MLF. That room had the vast if not the only samples of finished Itasca wine in the world. Thus, the experience of attending this conference was invaluable for the MWC and all of the Midwest growers and producers who were able to attend. We highly recommend all our members interested in learning about the established and newer cold-climate varieties as well as innovative cold-climate viticulture techniques to attend the 2019 CCC!
Grant Progress & New Revenue Options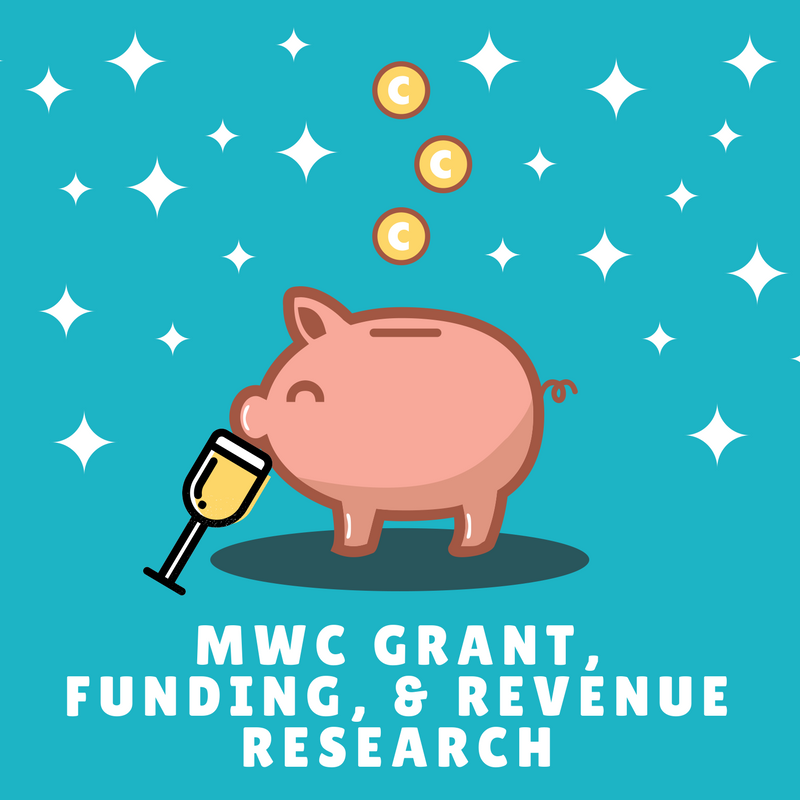 As many of our members are aware, MWC was awarded a specialty crop block last year. This grant has been instrumental in our recent successes of marketing, networking, and traveling in order to properly represent the Michigan wine industry. While we have been able to have a impactful presence at both grant funded opportunities such as 2018 USBEVX in Washington, D.C. and the 2018 Michigan Grape and Wine Industry Conference MWC has much bigger plans. Those plans require additional funding. We are currently exploring revenue options through several channels. W

e plan to start putting together details of impending meetings with our industry constituents to get input

 

on ways to generate funding. One option available to us is a PA 232 check-off program for wine grape growers. Meetings will be taking place starting in April to explore these options more thoroughly. Contact Us if you have any questions or if you would like to collaborate on this project. 
MWC Teams Up With MSU & VESTA.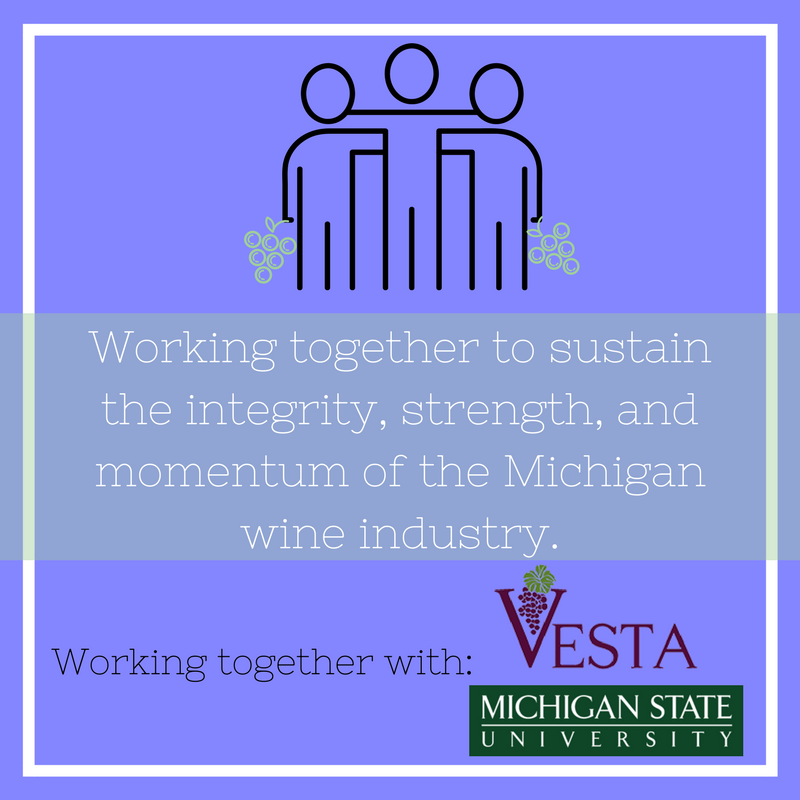 New Committee Chairs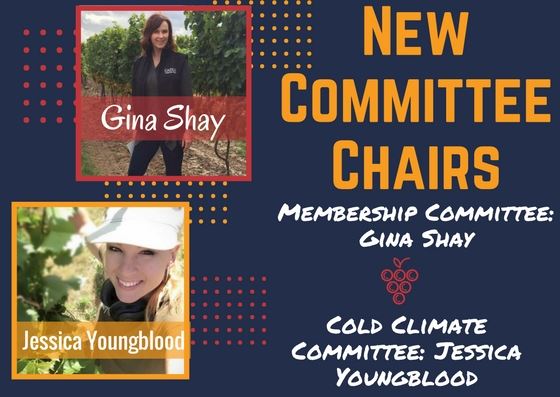 We achieved many things at our annual meeting. We are especially proud of the new chair-women of two of our committees. Jessica Youngblood is taking lead on our newest committee, The Cold Climate Committee. This committee goals are focused around providing support to many of our cold-climate grape growers in Michigan as well as producers using cold-climate varieties. Gina Shay will be taking lead of our integral Membership Committee. Gina and Project Director, Emily Dockery, have been acting as our main representation at conference opportunities and have greatly aided in increasing out membership over the last few months. To contribute to the Membership Committee Contact Gina and/or to contribute to the Cold Climate Committee Contact Jessica.
Final Thoughts from MWC President, David Miller
We recently sent out an e-mail blast which focused on the 2018 Michigan Grape & Wine Industry Conference and our annual meeting. We would like to present final thoughts from our President, David Miller, on the conference, our annual meeting, and our goals.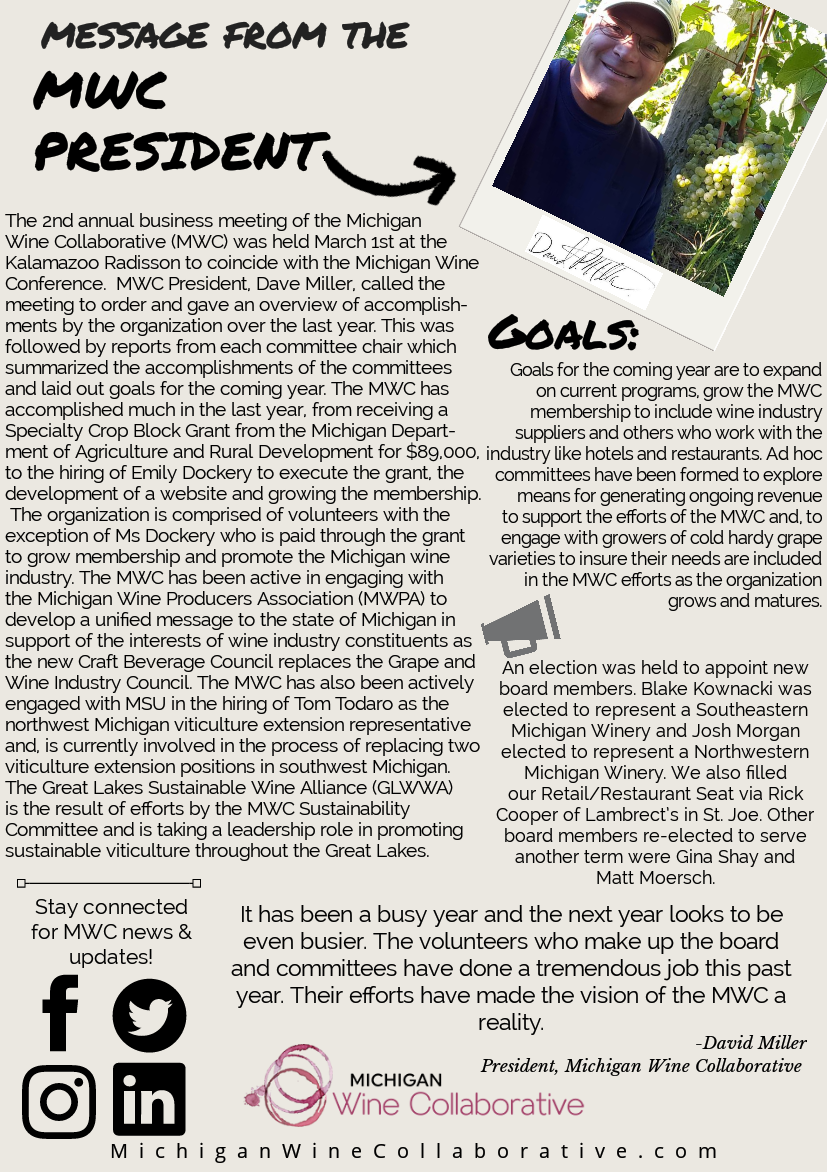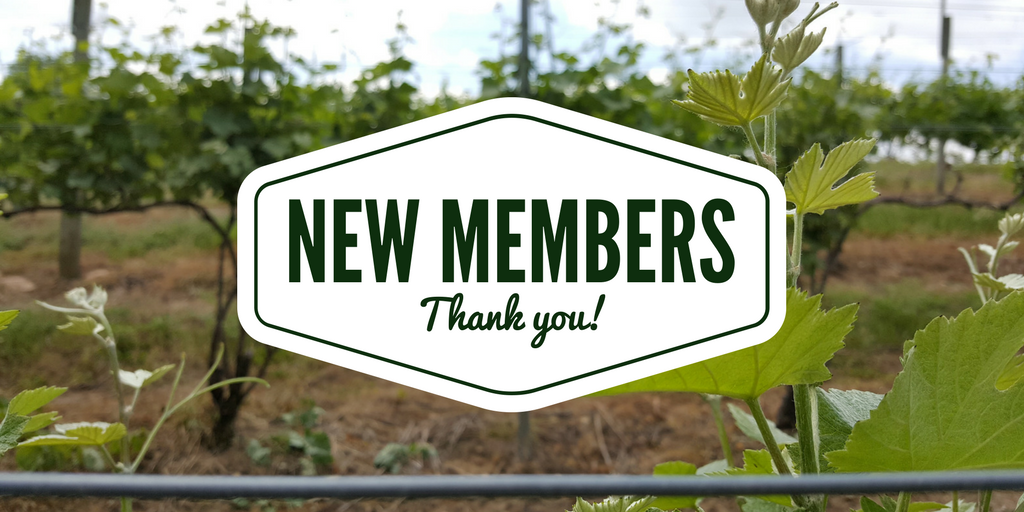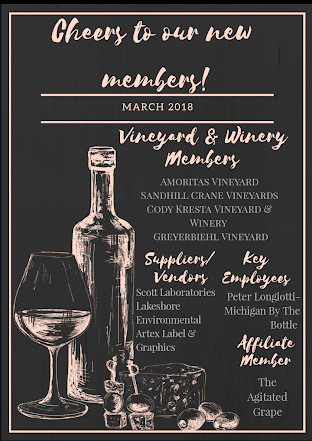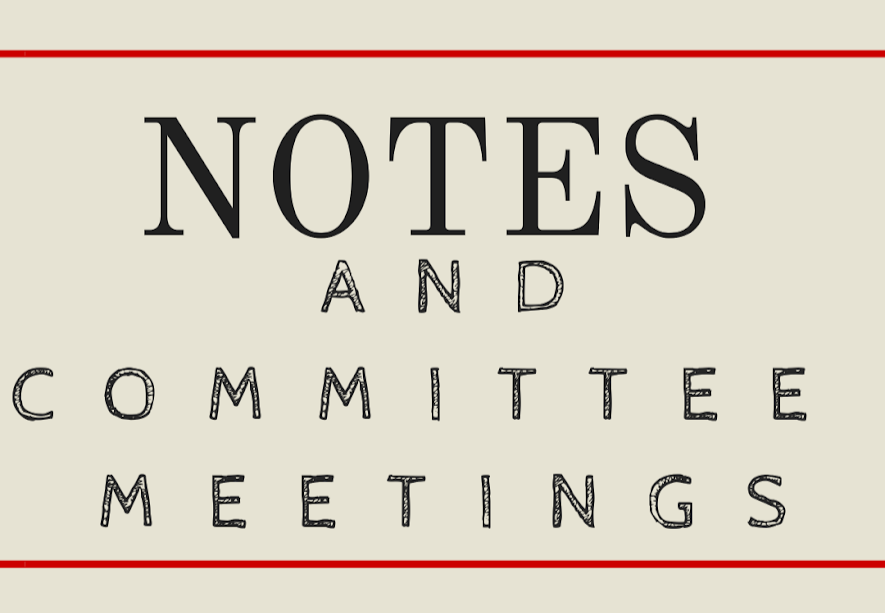 Do you have an event, news, or accolade you would like published through MWC?                 E-mail Emily at   

[email protected]

 to submit material.

Are you involved in any of MWC's valuable and dynamic committees? We are looking for motivated and industrious members to help our committees thrive. To request more information on available committee seats click here.

We recently formed a new committee! The new Cold Climate committee is being chaired by Jessica Youngblood and will be devoted to the support and innovation of cold climate varieties in Michigan. If you are interested in joining or if you have any questions please Contact Jessica.

Communications committee meeting is scheduled forWednesday April 11 at9am. Call in information will be listed on Basecamp. Contact Us if you would like to be sent that information or to check in about the date of the call.  Any inquiries may be directed to committee chair Brian Lesperance.

Membership committee call is scheduled for Tuesday April 17 at9am. Call in information will be listed on Basecamp. Contact Us if you would like to be sent that information or to check in about the date of the call.  Any inquiries may be directed to committee chair Gina Shay.

Sustainability committee meeting is scheduled for Tuesday May 1st immediately following our main call.  Call in information is listed on Basecamp. Contact Us if you would like to be sent that information. Any inquiries may be directed to committee chair Matt Moersch.

MWC cannot thank our members enough for supporting us and collaborating with us on the future of the Michigan wine industry. We need you to help us spread the word about MWC membership. Every member who cultivates a fruitful referral will receive a small thank you from MWC. 


Reminder that board meetings take place monthly. All members (voting and non-voting) are welcomed to attend. In addition, time is allotted for public comments or questions. The next board meeting is scheduled for May 1st at 10 am. Board meetings will take place the first Tuesday of the month unless otherwise noted. For call-in information check Basecamp or contact us here.