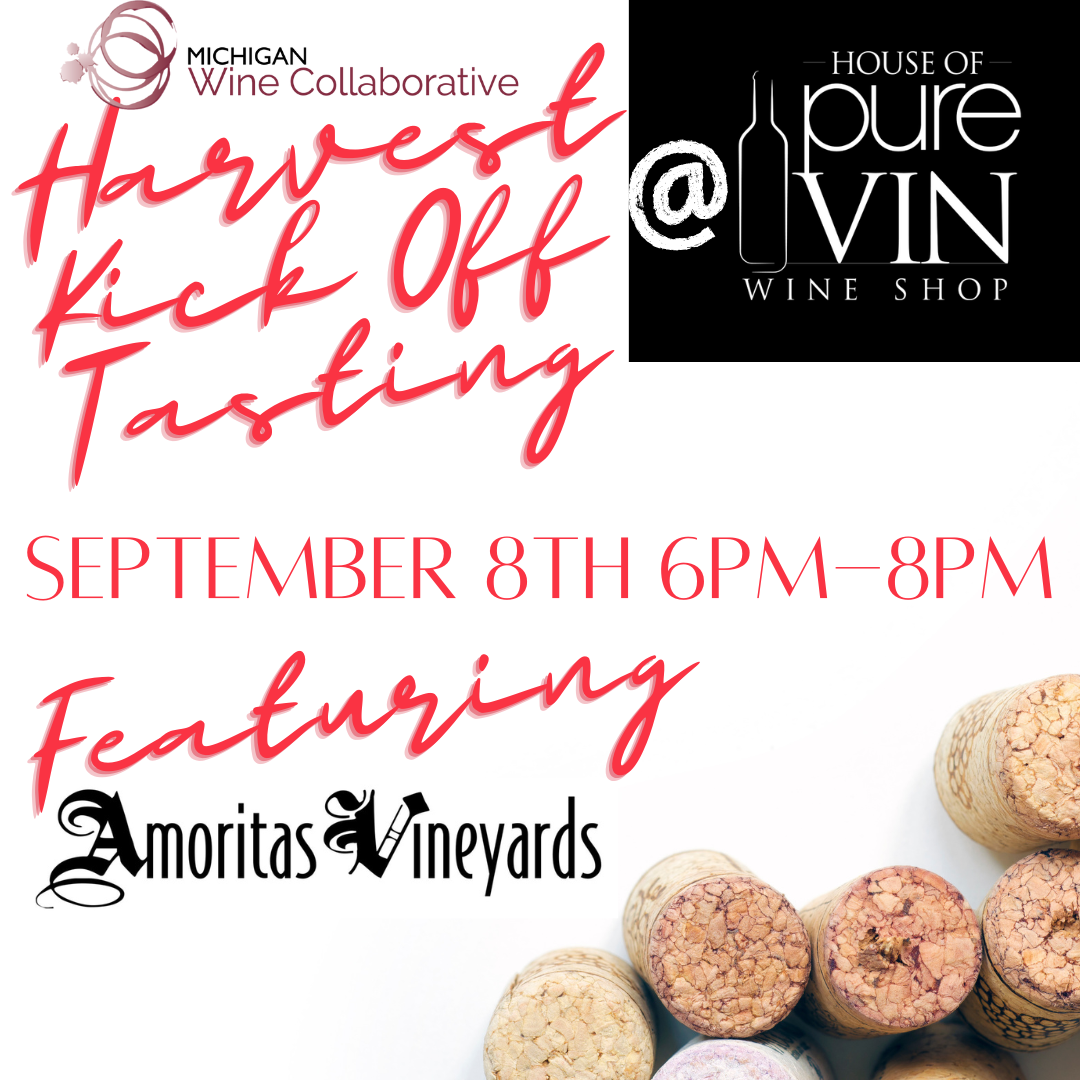 Join us to kickoff Harvest 2022 with a special wine tasting featuring Amoritas Vineyards at House of Pure Vin! Swing by the store on September 8th from 6pm-8pm to try Amoritas Vineyards Grosse Pointe Blanc and The Fascinator! These two wines are sure to brighten up dining tables, patios, porches, and more all fall long!
In addition to tasting these new wines to the store, Michigan Wine Collaborative and House of Pure Vin will also be offering snacks, networking opportunities, wine education, and an evening of Michigan wine fun!
Help us plan for the event by RSVPing! We are excited to see you over a glass of Northern Michigan wine in the city of Detroit soon!
**Parking will be validated for guests using the Z Lot at East Grand River**