For Sale: 26 HL Tank Press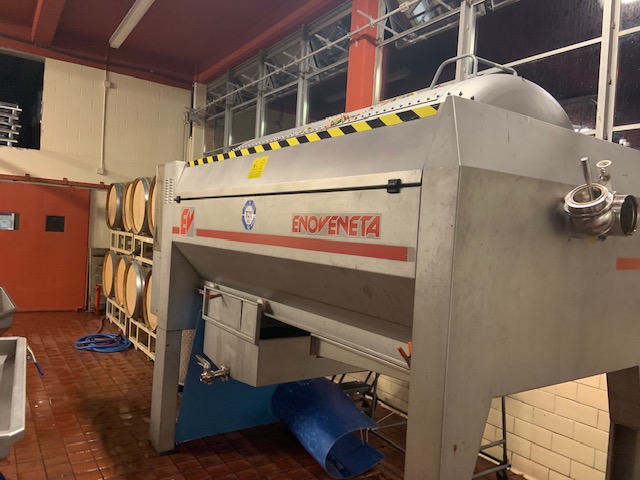 4 tons crushed grapes
1.5 tons whole cluster
Enoveneta PP26
Purchased new in 2007 she has been a faithful winemaking partner and is in excellent condition; we have just outgrown the capacity. New Bladder installed in 2019, the original bladder is included and is still in good condition we just made a preemptive swap. The onboard compressor was rebuilt in 2020.
This press has always been used and stored indoors.
Currently set up for 480v 3phase but can be converted to 240v 3 phase.
PLC control is in great condition. Also has manual override.
Axial feed.
Press includes removable leg extensions to accommodate standard macX harvest bins for discharge.
$28,000
Call Bryan at 231-645-1644