Vintage Michigan Releases the 2023 Participant Brochure for Michigan Wine Month!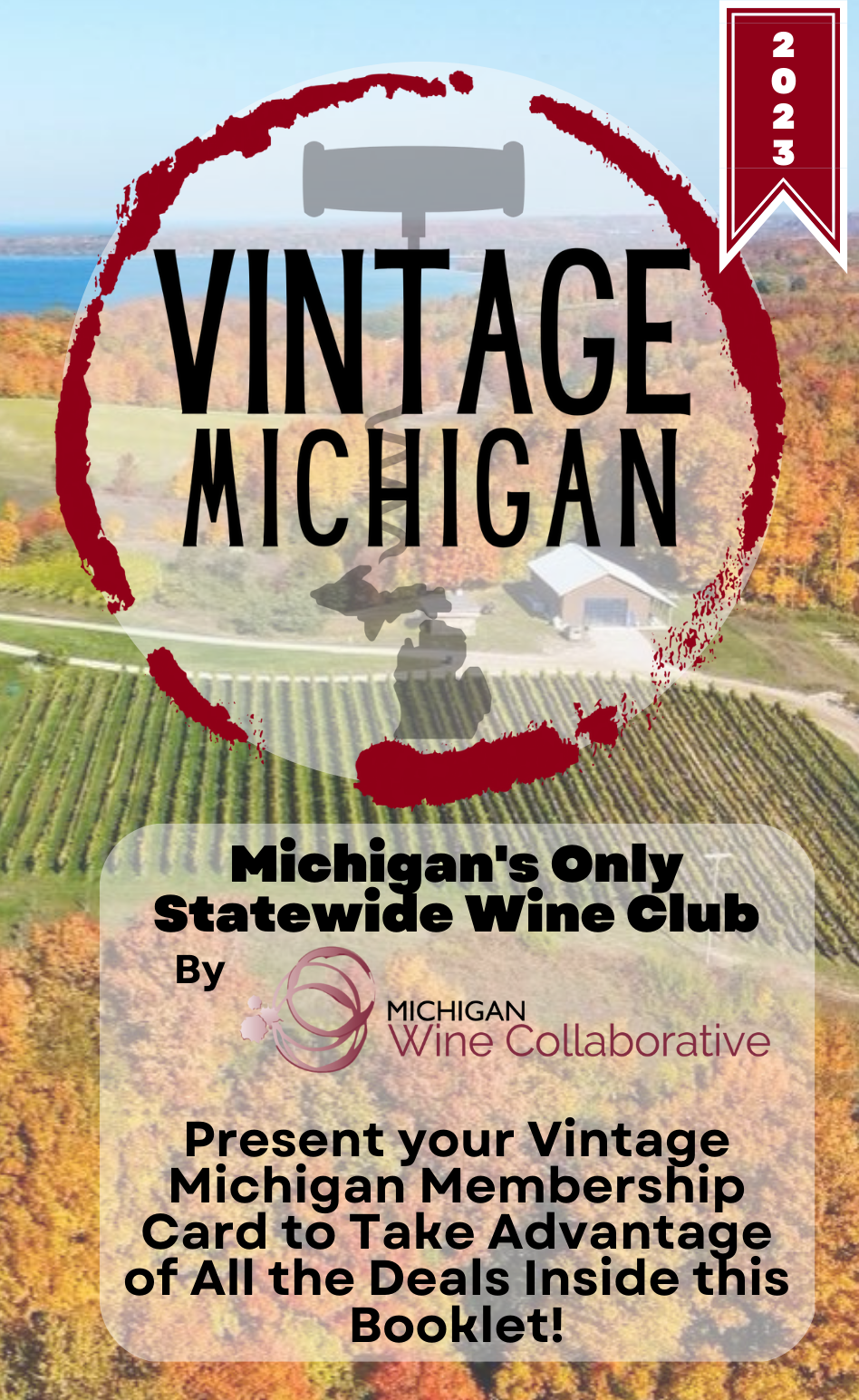 Vintage Michigan Wine Club is excited to announce the release of the 2023 Participants Brochure. Check out the newest edition of the exclusive discounts available to our Vintage Michigan members. These discounts include offerings from Michigan wineries, retailers, restaurants, and wine country lodging establishments. Vintage Michigan members must present their physical or digital in order to take advantage of these discounts. Check out the new brochure at the link below…
VM BROCHURE 2023 (wildapricot.org)
Make sure to kick Michigan Wine Month off right by getting some use out of your Vintage Michigan membership! Not a member of Vintage Michigan? SIGN UP TODAY!!! Follow the link below….
Vintage Michigan – Join (wildapricot.org)
Also, keep an eye on the Vintage Michigan Event Calendar for the most up to date information on events celebrating Michigan Wine Month. We will be keeping this calendar updated all year long so make sure to check in often to keep Michigan wine events on your calendar. This is going to be an epic vintage for the Michigan wine industry and all Michigan wine lovers. Visit the calendar at the link below…
Vintage Michigan – Events (wildapricot.org)
Make sure to follow Vintage Michigan on Facebook, Instagram, and Twitter to stay engaged with the wine club on the web.