It is here again! May is Michigan Wine Month! In anticipation of an official proclamation from the State of Michigan, Michigan Wine Collaborative has been hard at work preparing for a celebration of Michigan wine. Virtual, social distanced, masked up, but still together…with plenty of Michigan wine to go around. This year we are promoting MI Wine Month events on our brand new Vintage Michigan site!
This year we are putting a focus on inclusivity and expansion of our industry. As an extension of these initiatives and values, we incorporated them into our MI Wine Month materials for the industry. Check out what we came up with below.
Take a look at the full PDF of POS Materials, 21 MICHIGAN WINE MONTH POS MATERIALS, to see our designs in action. All of these files are available for download below. If you need additional sizes or special requests, please CONTACT US HERE.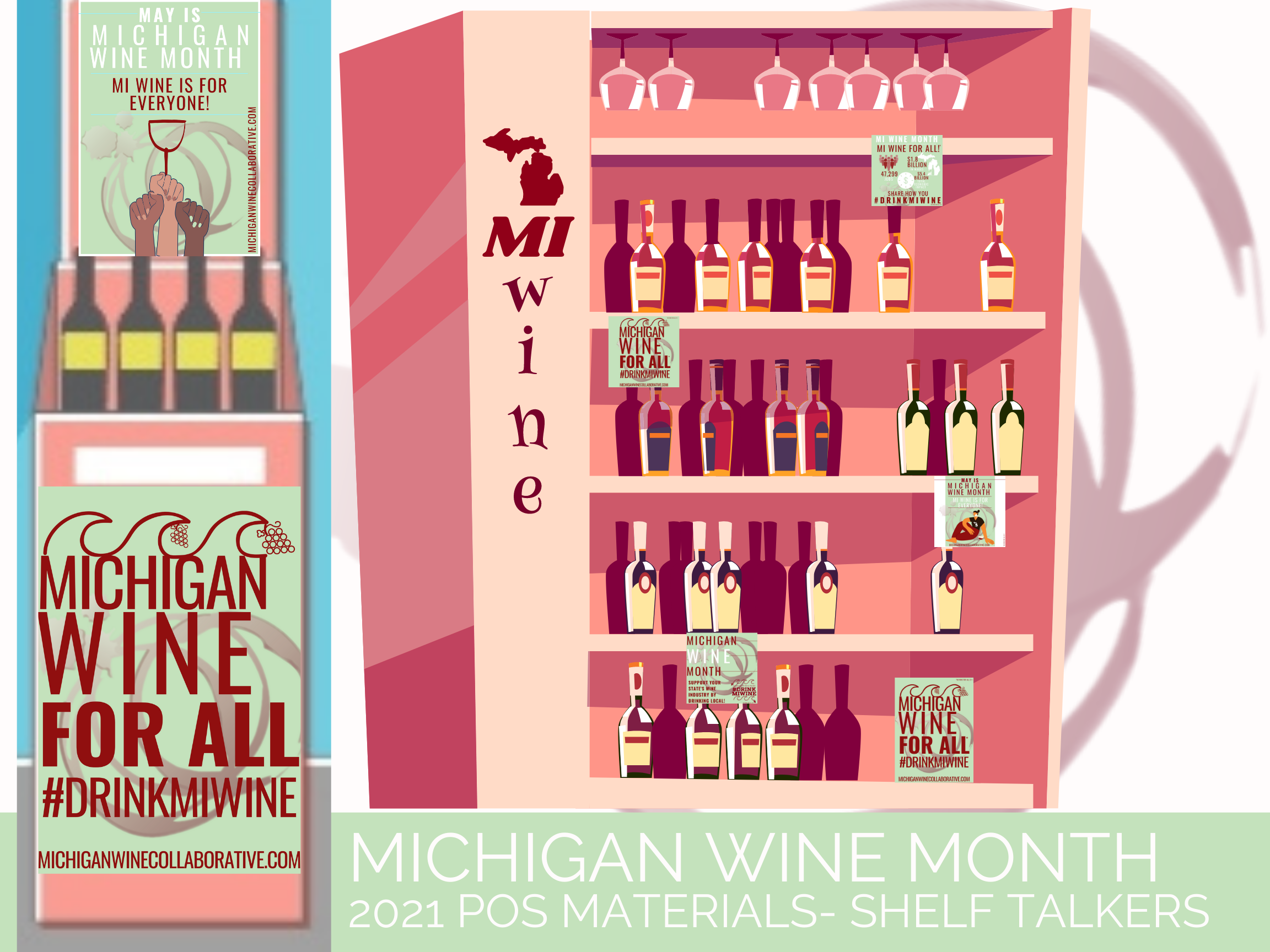 MI Wine For All Green Campaign
Posters
DOWNLOAD THE PDF MI WINE MONTH 2021 GREEN POSTERS
Shelf Talkers
MI WINE MONTH 2021 SHELF TAGS PDF DOWNLOAD
Social Media
DOWNLOAD THE PDF MI WINE MONTH SOCIAL MEDIA
MI Wine For All Green Campaign w/ QR Code
This version of the campaign includes a QR Code to the MI Wine Collaborative MI Wine Month News & Events Page
Posters
Shelf Talkers
Social Media
Lakes Campaign
Posters
Shelf Talkers
Casewrap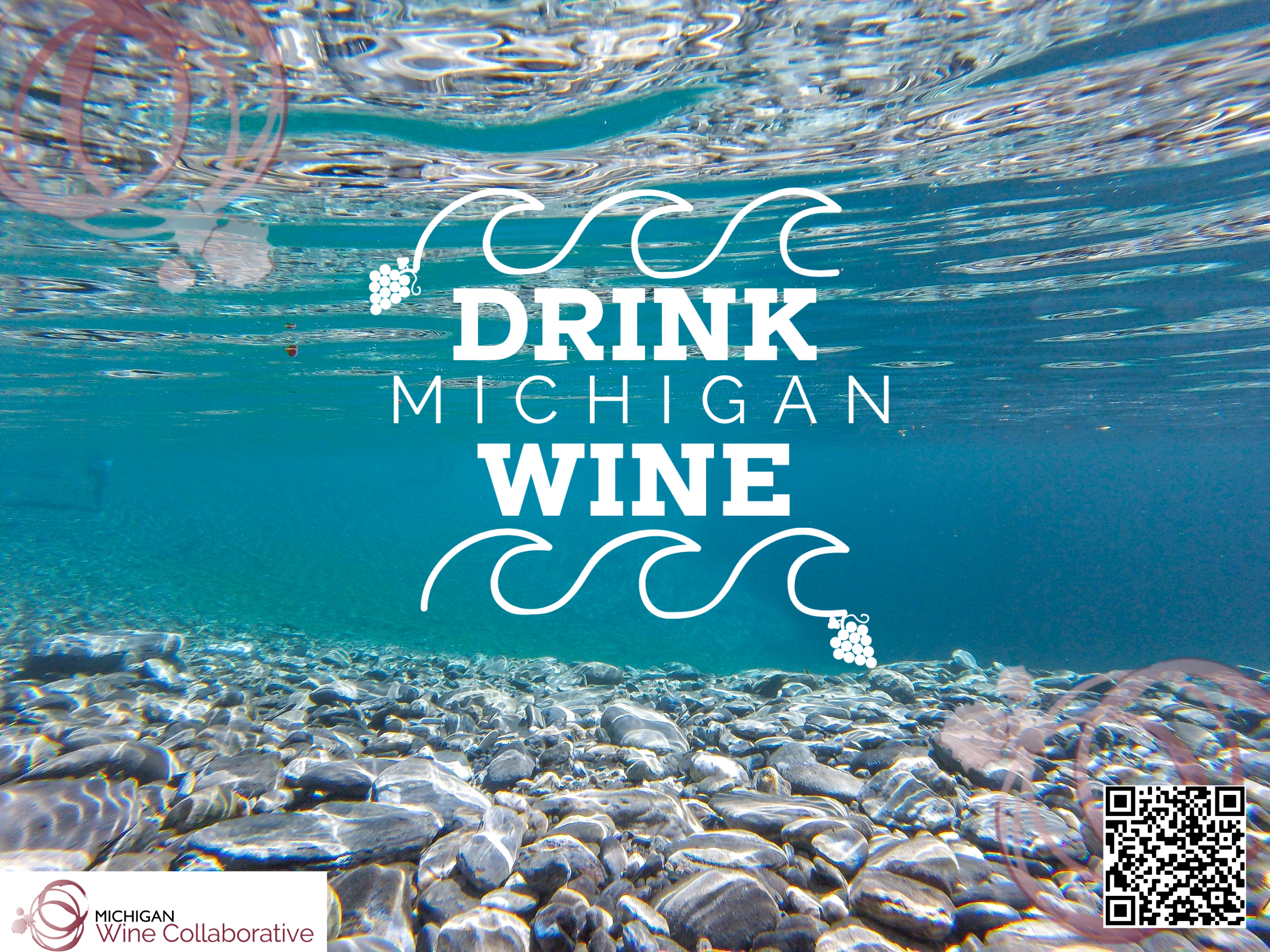 Posters