March 2022 Newsletter
Help promote MWC's You Name It campaign for Michigan Wine Month, Attend a Zoom session with MWC member Resource Label Group, Learn about the 2022 Chateau Chantal Wine Steward and Restaurateur Summit, Update your Michigan Wine Country Information, Get an update from WineAmerica on the Spotted Lanternfly and 12 Corners Ice Wine vintage, and more!
MWC's You Name It Campaign for Michigan Wine Month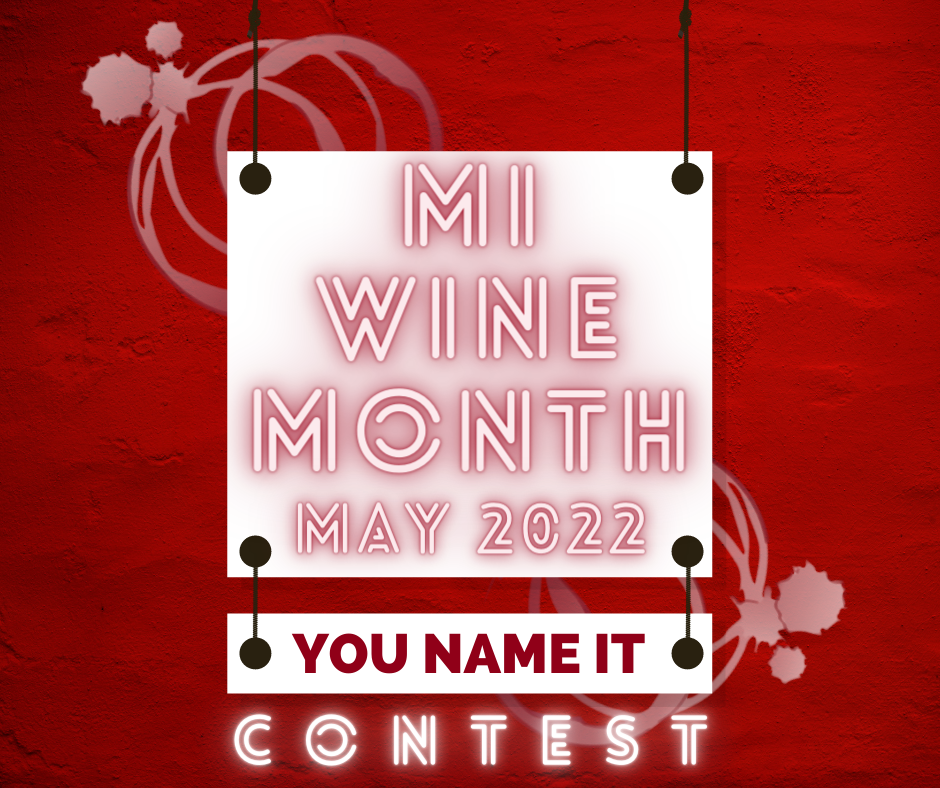 To begin promoting the upcoming Michigan Wine Month MWC will be coordinating a "You Name It" Campaign which will encourage consumers to come up with a slogan for 2022 Michigan Wine Month. We will be promoting this campaign on Facebook and Instagram. Instructions will be posted on both platforms next week. The Marketing/Communications committee will select three winners who submit the best slogans. MWC member wineries Chateau Chantal, Detroit Vineyards, and Round Barn have donated wine tasting experiences as the sweepstakes prizes for the winners.

We are asking our members and the entire Michigan wine industry and our partners to help us promote this campaign by sharing our posts and encouraging their followers and guests to join in the fun.

Please reach out to Emily or Brian Lillie with any questions.
Resource Label Group Zoom Session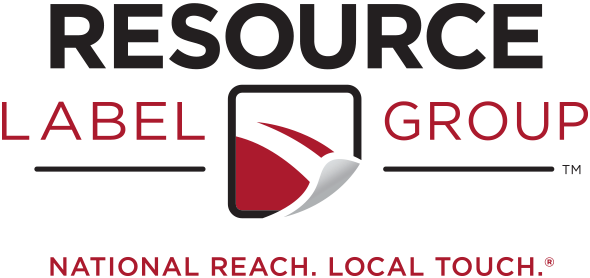 Resource Label Group produces highly decorated, award winning labels in Michigan. Now, as a sponsor of the Michigan Wine Collaborative, we'd like to invite you to a Zoom presentation on our Evolution/Revolution label program that is designed to help you look best on the shelf. We'll show you some of the programs we've run in Michigan, Ontario and New York and show you how this program can benefit your labels. (usually, free of charge!)

 The presentation will be on Thursday March 24th at 2pm.

Before we print the labels we will provide you proofs and hard-copy, fully embellished samples before you go to market so you know exactly what you're going to get.
Chateau Chantal's Wine Steward and Restaurateur Summit 2022
Announcing the return of the Wine Steward and Restauranteur Summit 2022!

Who: Wine stewards and restaurateurs from all current or future accounts that support Chateau Chantal products on
their retail shelf or wine list
What: Chateau Chantal will be educating on the products that are widely distributed in the Great Lakes region.
When: Friday April 22, 2022. 11a-2p

Itinerary:
11am Welcome by Founders Bob Begin and Marie-Chantal Dalese
11:30am Vineyard tour
Noon How to taste wine (and spit) with Winemaker Brian Hosmer
1pm Wine and food pairing with Director of Distribution Brian Lillie
2pm Closing questions, thoughts, and final take-aways
Where: Chateau Chantal Winery
15900 Rue de Vin
Traverse City, MI 49686
Why: To create excitement about our brand and Michigan Wine before the anticipated "May is Michigan Wine Month."
How: To RSVP Call 231.223.4110, click here, or scan the QR code on the attached before April 15th.
Cost: Free to retailers, restauranteurs and distribution representatives
Update Your Michigan Wine Country Information by March 18th!
It's almost time for the 2022 edition of Michigan Wine Country magazine!
 
You should have received an inquiry asking for updates to your 2021 listing. If you haven't responded yet, please be sure to as soon as possible by emailing Emily Doran at edoran@hour-media.com or calling (248) 691-1800 ext. 160.
 
If you are interested in advertising, please contact Jenn Maksimowski at jennm@geminipub.com or (616) 617-6458.
 
WANT 2022 MAGAZINES FOR YOUR TASTING ROOM?
Contact Ed Peabody at epeabody@hour-media.com or (248) 691-1800 ext. 115 and let him know how many cartons you want. There's also an order form online where you can let us know how many you'd like to receive. There are approximately 100 copies per carton.

Please respond by Friday, March 18.
Spotted Lanternfly in Omnibus Appropriations Bill
MWC was informed by WineAmerica representatives that the omnibus appropriations bill that was released on March 9, 2022 has $2.5 million allocated for the "control and eventual eradication" of the spotted lanternfly.
New Private Label Michigan Red at GRNoir
GRNoir is proud to announce the release of it's second Michigan private label wine available for purchase on location or online. The newest wine in the line of local private labels is The Red Monk. GRNoir describes their sophomore label as being a delight the palate with juicy red cherry, strawberry and raspberry notes balanced 

harmoniously in this low-tannin red blend with a silky smooth finish.

The Red Monk joins GRNoir's Select Harvest Riesling as the wine bar expands their offerings of Michigan wines in their private portfolio.

The Red Monk features Malbec, Pinot Noir, Cabernet Franc, and Merlot, This is a full MWC member collaboration with GRNoir and Chateau Chantal. We are looking forward to seeing future collaborations throughout the membership.
Ice Wine Harvest Update from Madeline at 12 Corners
Here is a few important details about our Vidal Ice Wine at 12 Corners. This is the third harvest I've worked making our award winning Ice Wine. Being a winemaker this is one of my favorite wines to make and I have high hopes for an award this vintage as well. Here is a list of the past few years I've made Ice wine.

– 2019 vintage was about 42 gallons:
We picked at around 12.3 degrees Fahrenheit on 1/19/2020, with sugar level at 40 brix
–  2020 vintage was about 80 gallons:
We picked at around 14 degrees Fahrenheit on 1/29/2021, with sugar level at 35.5 brix
–  2021 vintage was about 50 gallons:
We picked at around 14 degrees Fahrenheit on 1/8/2022, with sugar level at 42.5 brix

-Madeline Kelley 

Winemaker at 12 Corners
Michigan Wine in the News
Check out notable mentions in the media featuring Michigan Wine Collaborative members and promoting the Michigan Wine Industry
*Did we miss an important Michigan wine news story? E-mail us HERE!
The Michigan Wine Collaborative appreciates support from the following supplier/vendor members, sponsors, and donors:
2022 MWC Sponsors & Donors